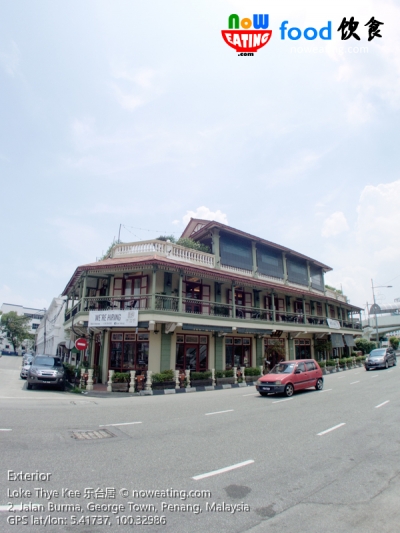 You read it right! After full restoration in year 2012, the legendary Hainanese restaurant is now under new management promising same nostalgic dining environment, better Hainanese food. We recently revisited the "new new" Loke Thye Kee (GPS: 5.417031, 100.329880) for Chicken Chop, Fish Gulai Tumis, Yam Duck, Choon Piah and etc prepared by a F&B company with more than 9 years experience.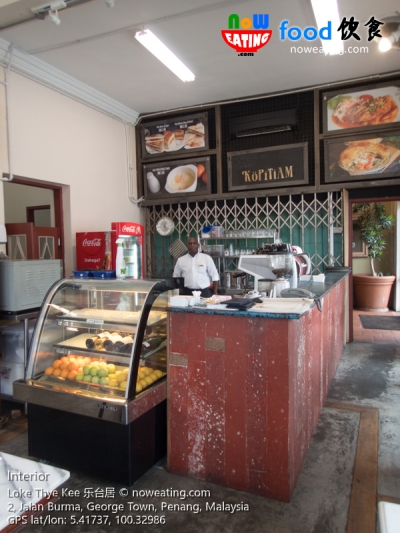 Our last visit to Loke Thye Kee was in year 2014 in which the heritage restaurant was still under previous management. Feedback from customers back then were mixed. In the mid of 2016, it was taken over by another company which is also owning the famous Blue Reef restaurant.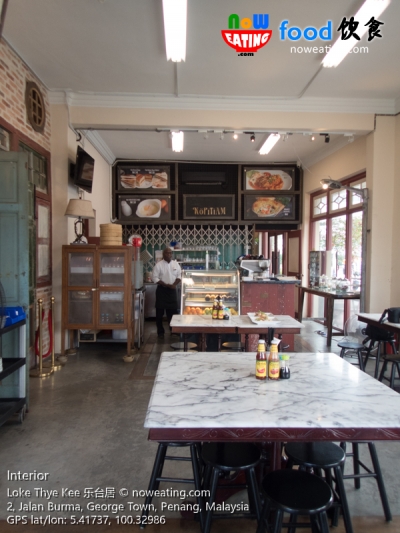 Built since year 1929 as a Hainanese restaurant and a place for happy occasions such as matchmaking, birthdays and wedding, Loke Thye Kee consists of three floors with ground floor opened for public all day long. The cafe opened as early as 8:30am for breakfast. Lunch menu is served from 11:30am onward.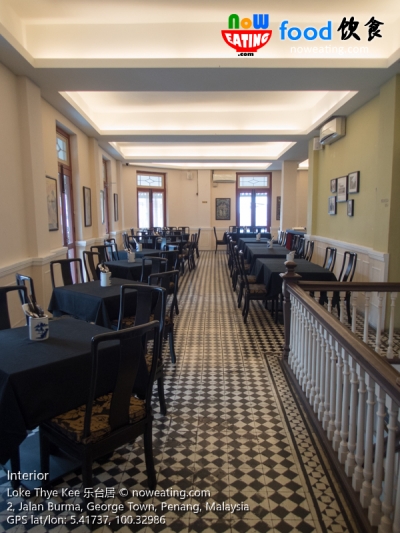 First floor is now reserved for larger group and private functions.  The interior may look a bit aged but most of them including tiles are actually from the former Loke Thye Kee.
Top floor was a bar previously. Today, it is opened for private function.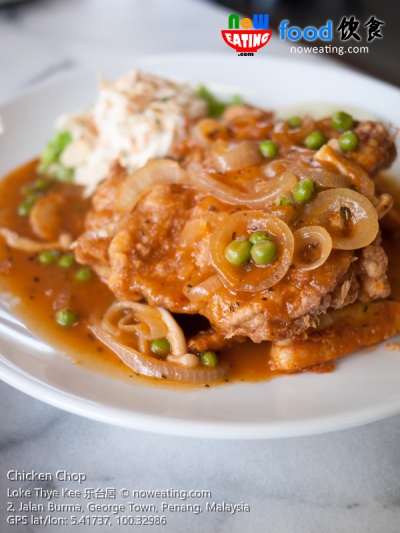 Perhaps the most famous dish since Loke Thye Kee's glory day is the Loke Thye Kee Hainanese Chicken Chop (RM19). Today, the same item can still be found in the premise with refined ingredients such as added Shimeji mushroom and wedges.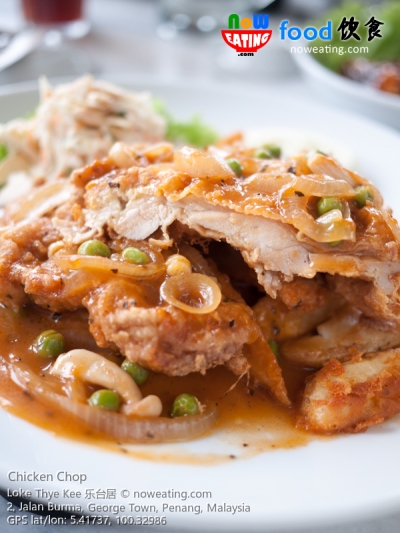 Dressed with light red tomato sauce, it may not be the most authentic Hainanese Chicken Chop out there but taste-wise, there is really nothing to complain about. The boneless chicken thigh is also bigger in size as it is not flattened like others before deep frying. Served with Spiced Wedges and Caramelized Onion. A filling meal indeed.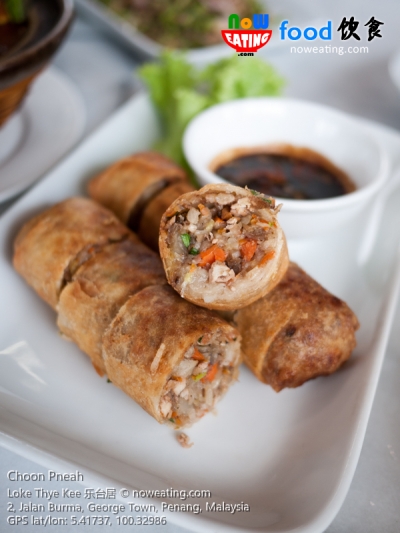 The new Loke Thye Kee is more than just a Hainanese restaurant. It offers both Hainanese and Nyonya cuisine such as Choon Pneah (RM12) – homemade spring roll stuffed with crab meat, prawn meat, jicama and carrot. Generous portion and best dipped with homemade Worcestershire Sauce.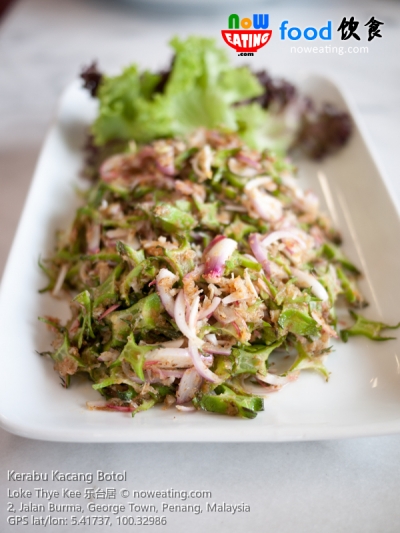 Compared with Chinese cuisine from mainland, Hainanese cuisine is less oily and mild in taste. Kerabu Kacang Botol (RM12 small) made of Four Angle Beans, pounded dried shrimp, calamansi juice, shallot and ginger flower, for example, is appetizing and mild compared to Thai-style Kerabu. Suitable for non-spicy food lover.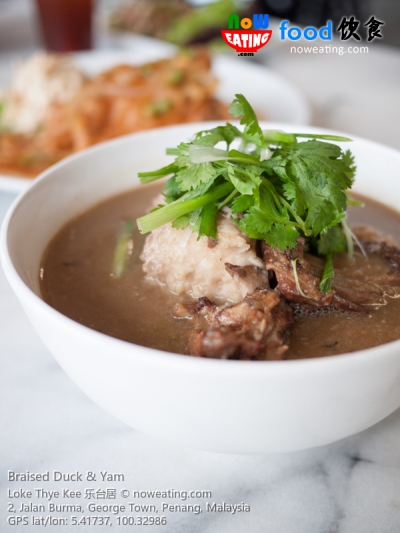 Our top pick goes to Braised Duck & Yam (RM28 small cooked for long hour. Best accompany with a bowl of rice.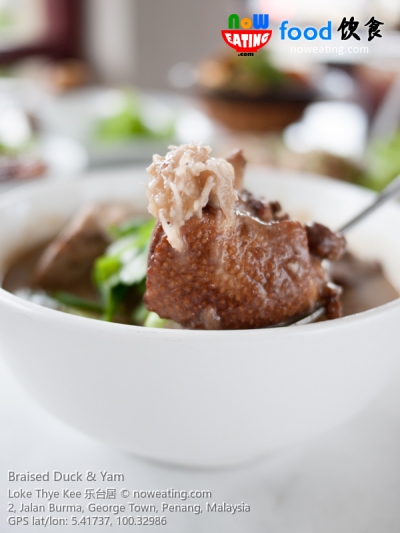 We enjoyed the tender duck and yam cubes. Perhaps the cut can be smaller if we really need to pick a shortcoming.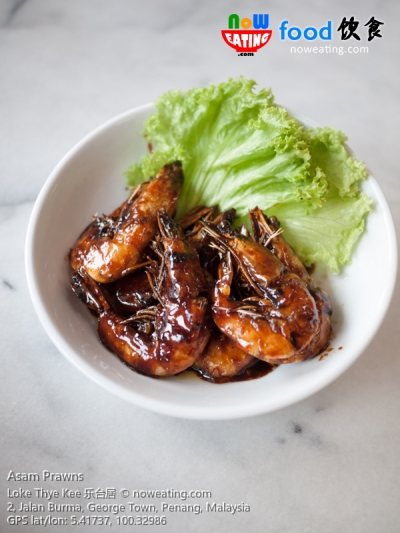 Asam Prawns (RM18 small) – a traditional dish with prawns marinated with tamarind sauce.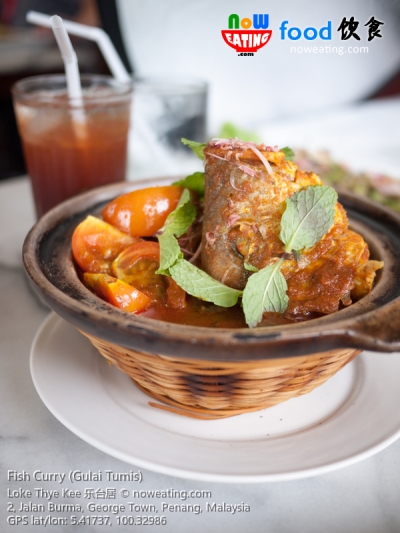 For spicy food lover, try Fish Gulai Tumis (Rm45 small) – home style Hainanese tamarind fish curry infused with ginger flower and served with ladies finger. Still, we found it fairly mild and is suitable for family members of different ages.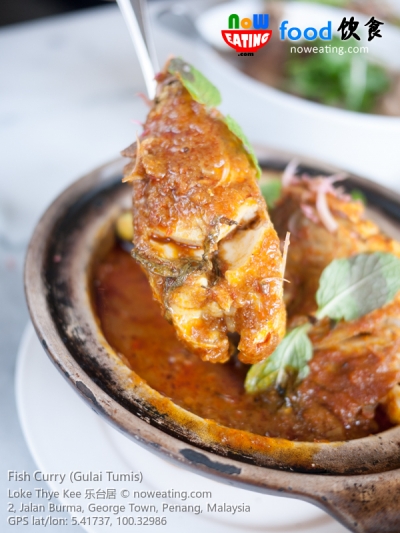 Fish curry is best accompanied with a bowl of rice.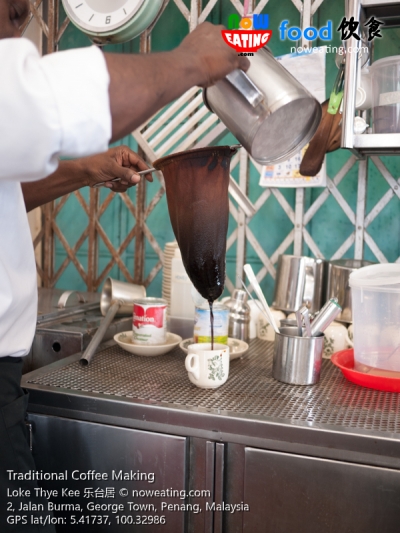 As for the drinks, be sure to try their homemade nutmeg juice slow-cooked overnight using rock sugars. For breakfast, we recommend a glass of Kopi O (RM2.20) prepared using traditional net bag to kick start your day.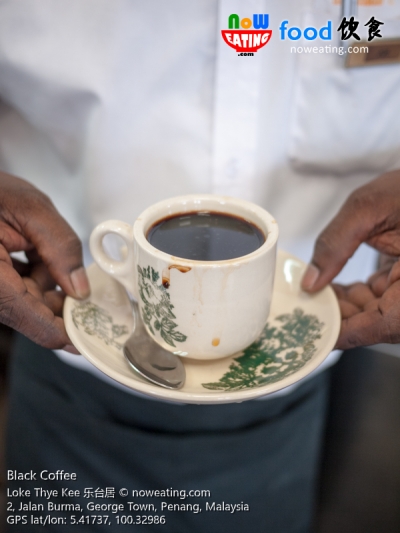 As a whole, it is hard to say whether or not you will get the same taste back in good-old days (after all, we not yet born that time) but one thing for sure is that the food quality is definitely better compared to previous management. The restaurant is opened daily from 8:30am – 9:30pm and is closed on Tuesday. Lunch is served from 11:30am to 2:30pm whereas dinner is served from 5:30pm – 9:30pm. Last call 9:15pm. Visit their Facebook page for more details including menu. For inquiry, kindly call 016-266 8127
Place Name:
Loke Thye Kee
Cuisine:
Chinese
Address:
2, Jalan Burma, George Town, 10050, Penang, Malaysia
Tel:
+6016-266 8127 or +604-264 1919
Website:
https://www.lokethyekee.com.my/
Working Hour:
8:30am - 9:30pm (Closed on Tuesday)
​Lunch 11:30am - 2:30pm
Dinner 5:30pm - 9:30pm
Last call 9:15pm
Tax:
10% Service Charge
Last Visit:
20170318