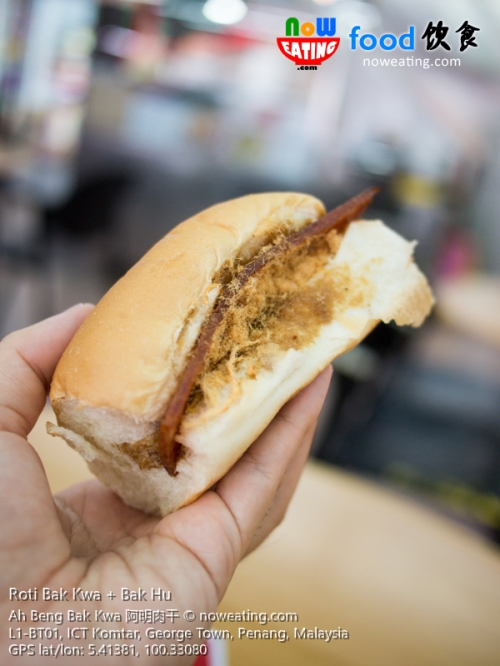 When is our last time having Roti Bak Kwa? Our guess is when Malaysia is still under Japanese hands. We recently found this childhood bun at Ah Beng Roti Bak Kwa 阿明肉干 (GPS: 5.41381,100.33080) in ICT Komtar Penang.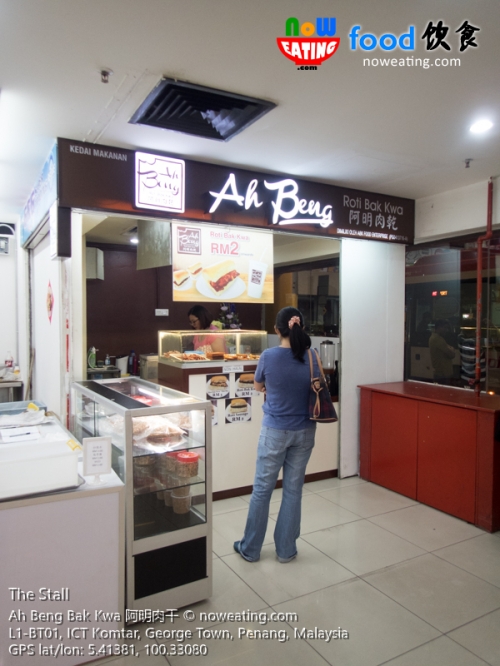 Ah Beng Roti Bak Kwa is a kiosk with takeaway concept located at the ground floor of ICT Komtar, Penang next to Komtar Coffee House. It was one weekend's afternoon when we decided to grab some bites while shopping at 1st Avenue. The kiosk can be accessed from 1st Avenue via pedestrian sky bridge to ICT Mall. Alternatively, it can be access from Komtar bus station as well. The bus station entrance is just next to the kiosk.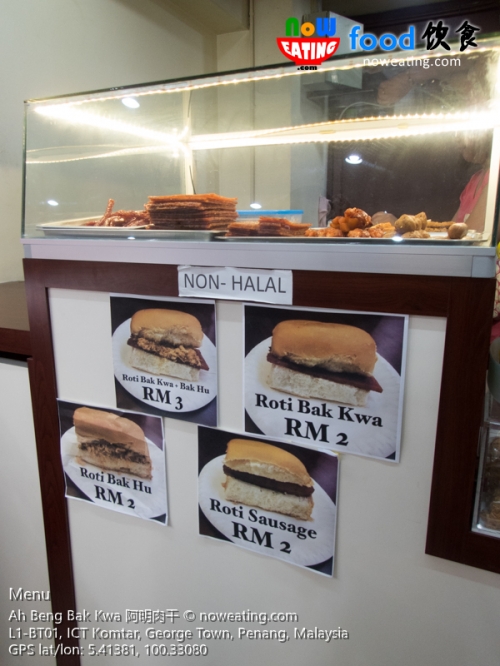 Buns used to be affordable bread rolls for average Joes. With the introduction of modern bakeries in recent years, prices had sky-rocketed to a level in which only mid-to-high income group can bear with. We were touched when found out that Ah Beng was still offering Roti Bak Kwa at RM2 – a figure lower than Kaya Bun in some modern bakeries.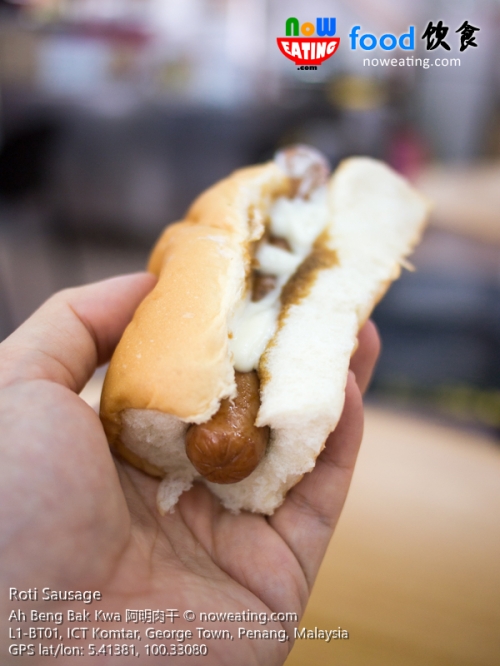 We ordered a Roti Bak Kwa + Bak Hu served hot at RM3.00, as well as Roti Sausage (Hot Dog) at RM2.00. For Roti Sausage, customers can choose from chili, tomato or mayonnaise sauce as the dressing. Simple and nostalgic.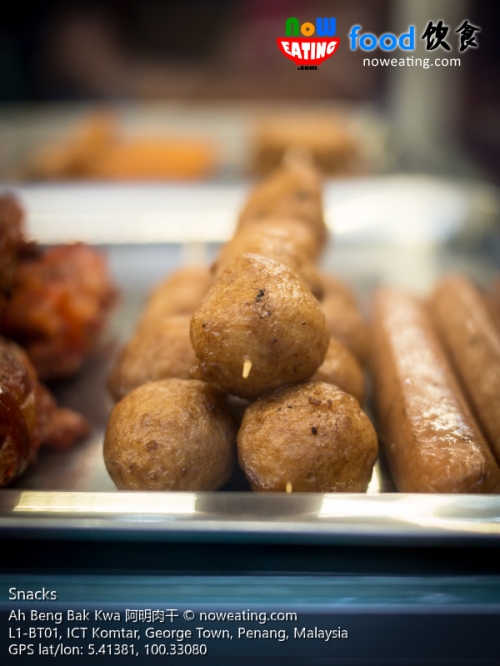 Not in the mood of having buns? Don't worry as the stall offers assorted skewers as well.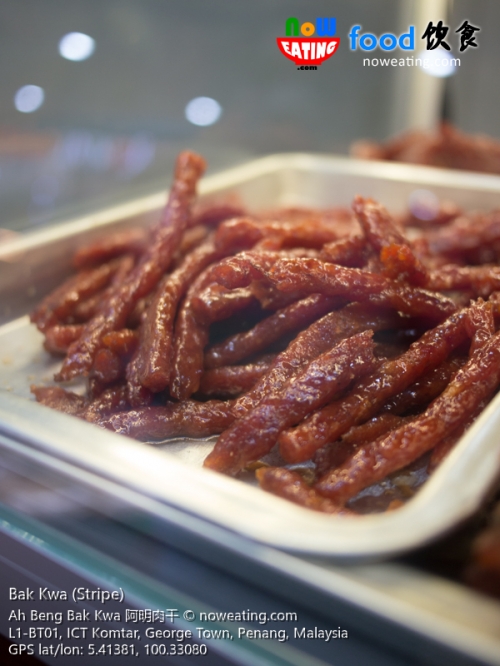 Bak Kwa and Bak Hu can also be purchased separately.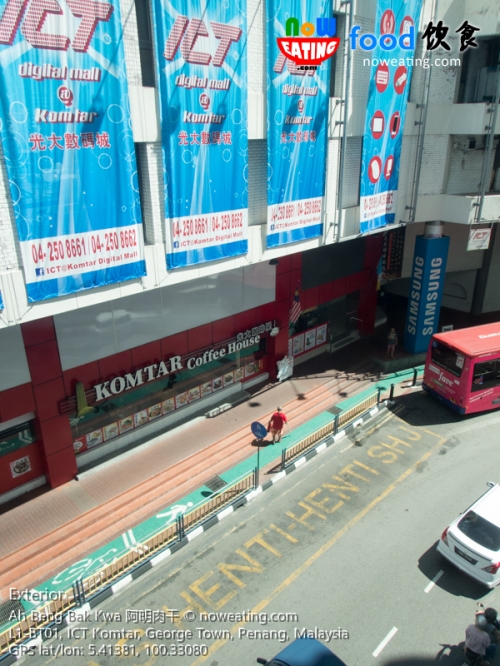 As a whole, Ah Beng Roti Bak Kwa brings back our good childhood memory. More important, it is the delectable buns served hot at an unbeatable price. Another outlet is available at Pasar Awam Sri Uda, Butterworth (behind the famous Chaw Choon Dim Sum Restaurant 超全点心 at Raja Uda). They also cater for events, party, tea-break, delivery, distributor, gift pack, and goodie bag. For more information, kindly call Jolene Ong at +6012-421 1873.
| | |
| --- | --- |
| Place Name: | Ah Beng Roti Bak Kwa 阿明肉干 |
| Cuisine: | Chinese |
| Address: | L1-BT01, ICT Komtar, George Town, Penang, Malaysia |
| Tel: | +6012-421 1873 |
| Email: | [email protected] |
| Working Hour: | 10am-10pm Daily |
| Tax: | No GST, No Service Charge. |
| Last Visit: | 20170709 |