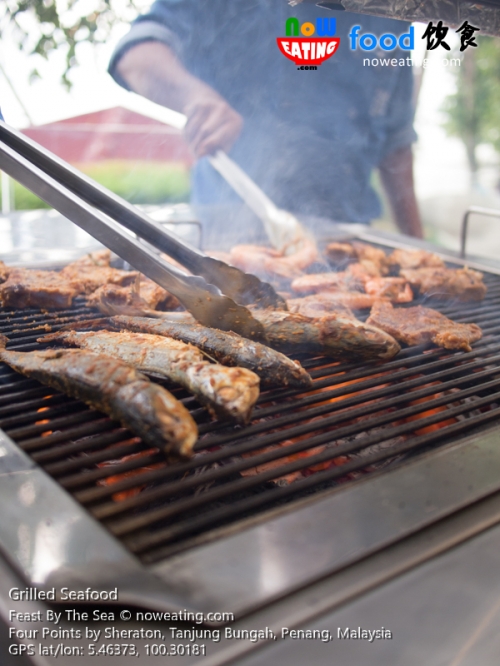 This is probably the best buffet we've tried in Four Points by Sheraton Penang (GPS: 5.46373,100.30181). Introducing "Feast By The Sea" Buffet Dinner available every Saturday at affordable price. Singapore Chili Crab, fresh oysters, grilled seafood, sushi, sashimi and satay are just few items we enjoyed that evening. Anything fresher you have to catch them yourself (the beach is just next to the dining area after all).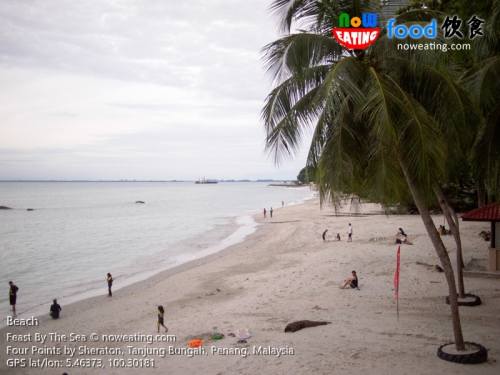 Time flies and it is already one year since we last visited Four Points back in September 2016 for International Beer Day event. Speaking of that, The Best Brew in the premise is offering limited edition mugs in conjunction with Oktoberfest. For more information, kindly visit their official Facebook page.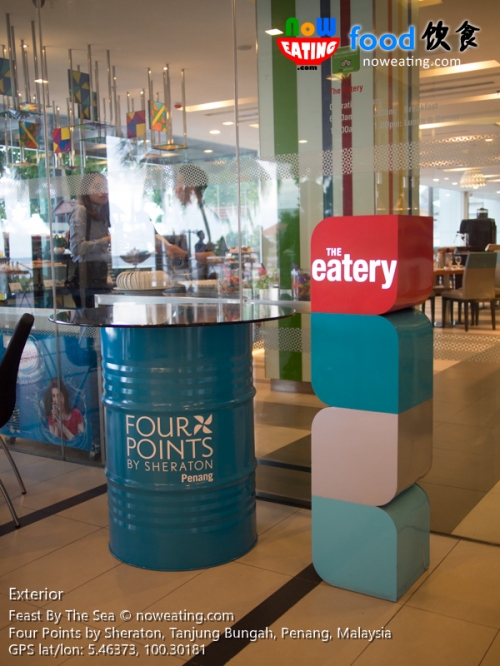 The buffet takes place in The Eatery with an al fresco patio overlooking the sea which sets the perfect ambiance to dine with family and friends.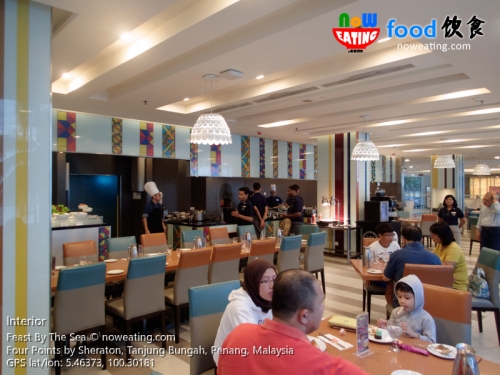 It was one Saturday evening when we re-visited The Eatery – the main cafe in Four Points. Arriving half an hour earlier, we started to snap some photos before the dinner started. Even so, guests started to flock in with one of them even asking us whether we had finished "feeding" our cameras as they couldn't wait to begin the feast. Fortunately, we managed to complete snapping on time and enjoyed the dinner together with other guests.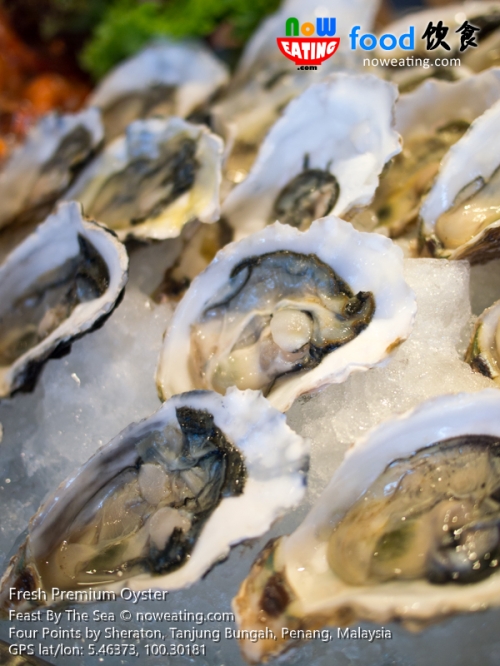 All the dishes are talented crafted by Executive Chef, Nor Ismail Matesa to suit the theme of the buffet itself, which is rich in seafood and grilled meats. Some of highlights are poached Tiger Prawns, New Zealand Green Shell Mussels, fresh premium oyster, Spanish chicken sausage, beef steak and many more.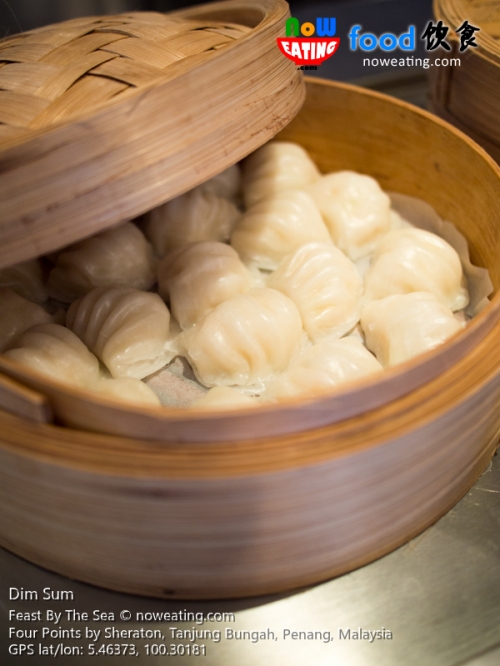 We lost count on the number of light years since we last having Dim Sum in town, mainly due to overwhelming crowd during weekend. Our eyes brimmed with tears when we saw the similar item on the buffet spreads.
Shied away at a corner, Seafood Diviola Pizza is actually a chef-recommendation.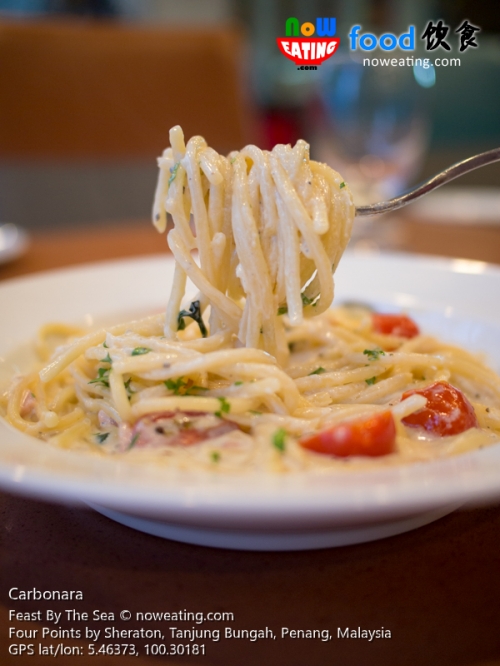 For non-seafood dishes, we recommend Carbonara prepared on the spot by chef.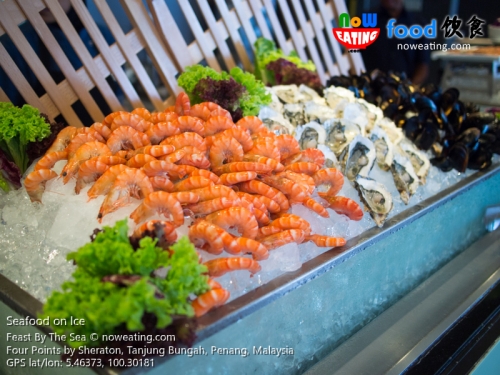 A tips from us: Take some poached Tiger Prawns and New Zealand Green Shell Mussels from Seafood on Ice corner and add them into your Carbonara.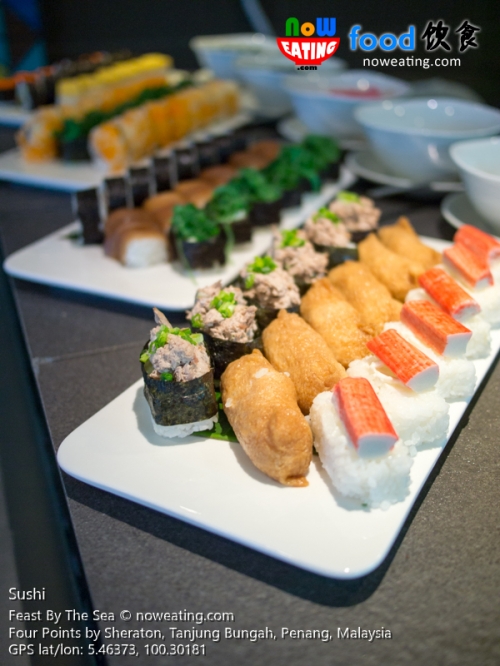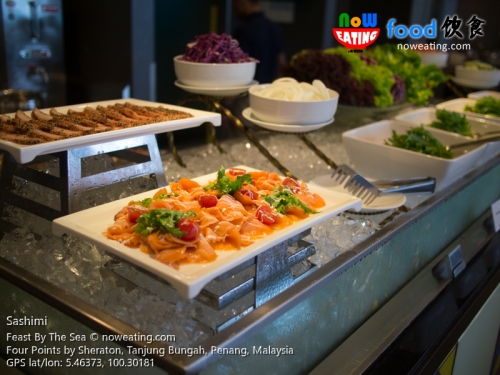 Towards another end of the buffet spreads is Japanese corner offering assorted Sushi and Sashimi.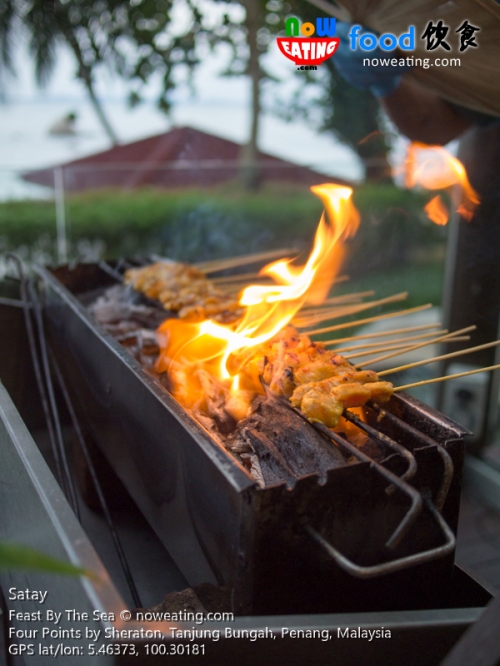 Do not forget the grill station serving satay and grilled meats at al fresco patio.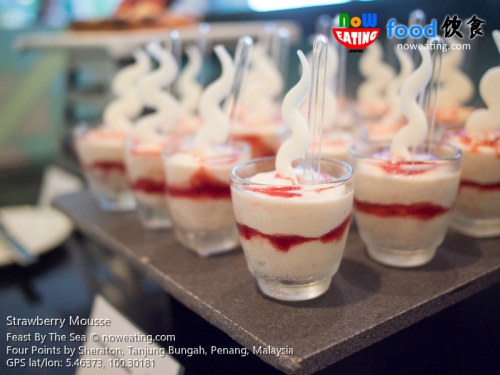 End the night with a sweet note with mouthwatering desserts, especially Strawberry Mousse, Walnut with Cheese Brownie, and Cream Caramel Custard.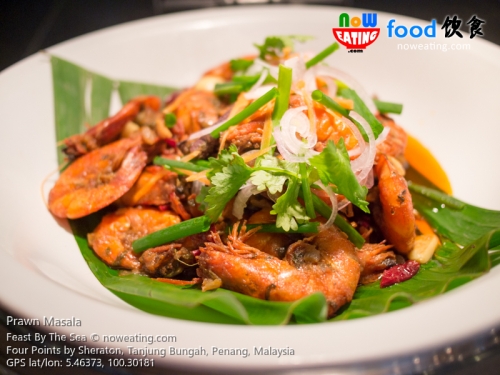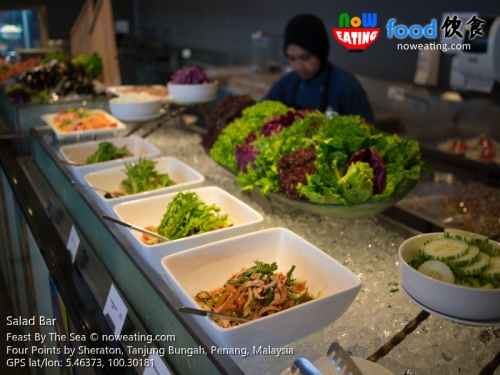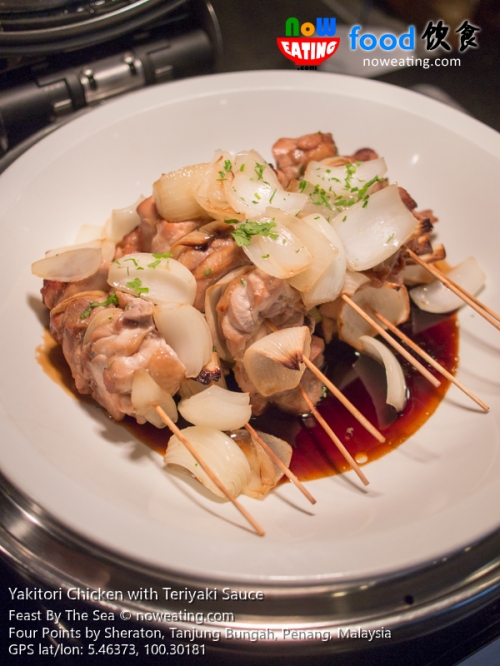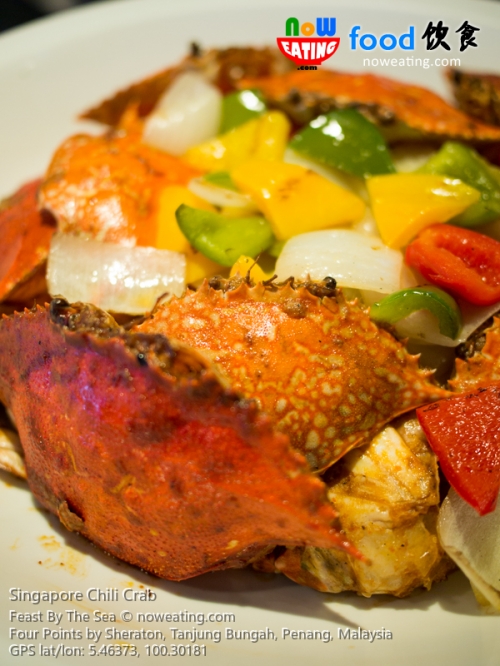 The brand new "Feast By The Sea" is priced at only RM89 nett per adult, RM45 nett per child aged from 6 to 12 years old and senior citizen above 60 years old. Children below the age of 6 get to eat for free. For reservation, kindly contact the hotel at +604-371 8888.
As a side note, "Flavors of the Orient" Sunday lunch buffet is also available from 12pm to 3pm at RM69 nett per adult and RM40 nett for children aged 6 to 12 years old and senior citizens above 60.
| | |
| --- | --- |
| Place Name: | Four Points by Sheraton Penang |
| Cuisine: | Buffet |
| Address: | Jalan Tanjung Bungah, Tanjung Bungah, 11200, Penang, Malaysia |
| Tel: | +604-371 8888 |
| Website: | http://www.fourpointspenang.com/ |
| Working Hour: | Every Saturday 6:30pm to 10:30pm |
| Last Visit: | 20171014 |