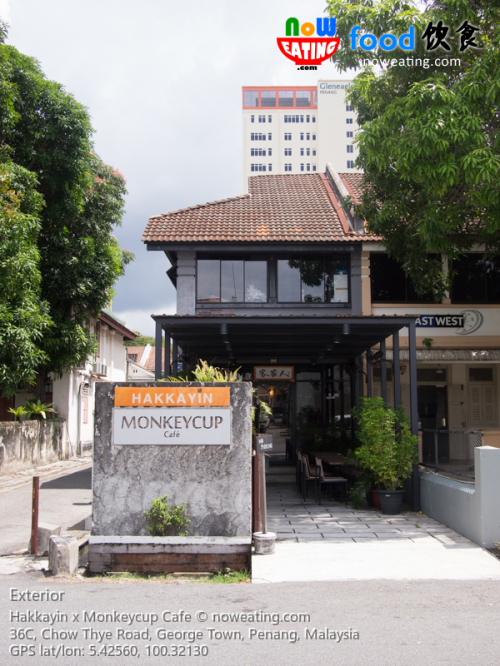 On Penang island, Hakka cafe is like a needle in a haystack but it does not stop enthusiasts from offering Hakka cuisine at its best. Previously was Monkeycup Cafe serving Thai and Western cuisine, the cafe at Chow Thye Road is now rebranded to Hakkayin x Monkeycup Cafe (GPS: 5.42560,100.32130) serving mainly Hakka cuisine and gourmet coffee. We were there one quiet Saturday afternoon for the signature Yong Tau Fu and Hakka Mian to name a few…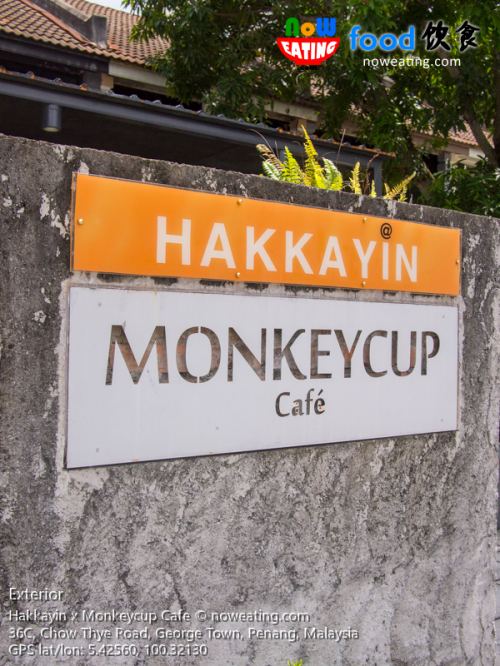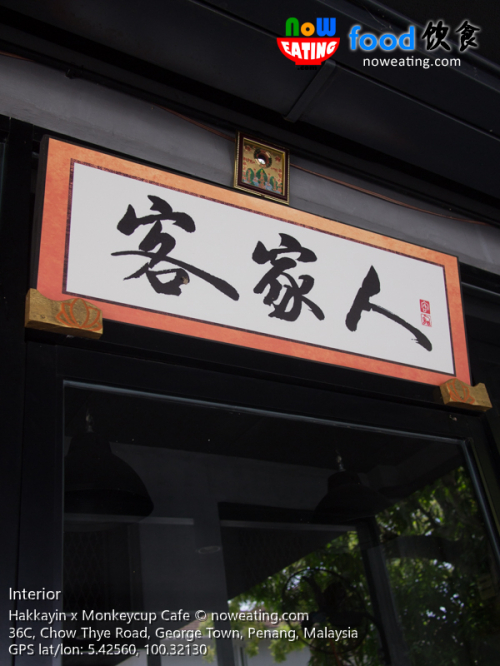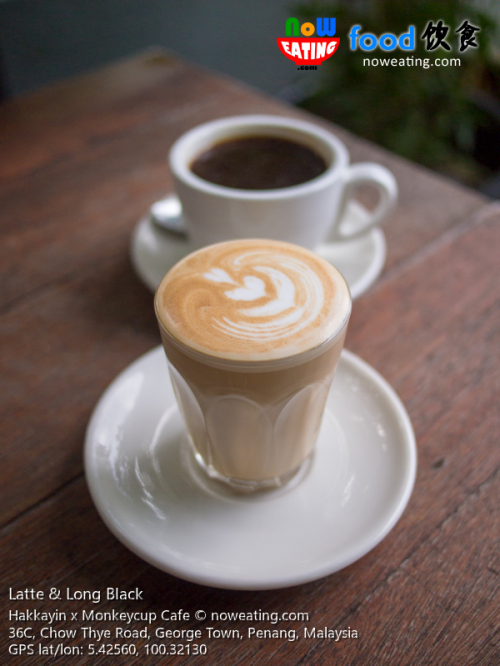 Interior-wise, customers can still dining in cozy cafe environment filled with coffee aroma. Hakkayin is perhaps a rare Hakka restaurant in which you can have a sip of espresso such as Long Black (RM8.90) and Caffe Latte (RM9.90) after a hearty Hakka meal.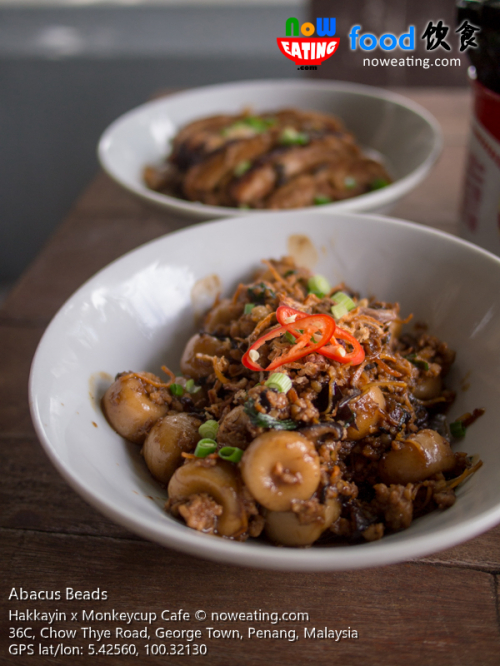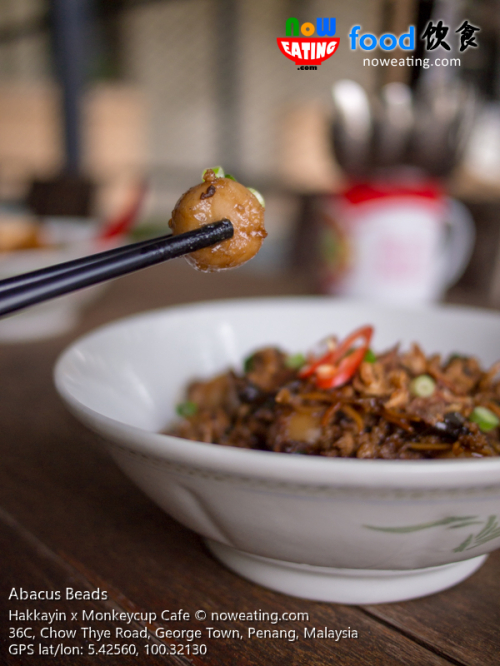 Some notable Hakka cuisine include Lei Cha 擂茶, Abacus Beads 算盘子, Braised Pork Belly with Preservative Vegetable 梅菜扣肉, and Yong Tau Fu 酿豆腐. Among them, the sui generis abacus beads is our favorite but it can a hit or miss as some can be quite oily. Hakkayin's Abacus Beads (RM19.90), however, is a bullseye with soft outside, chewy inside yam balls cooked with minced meat and mushroom.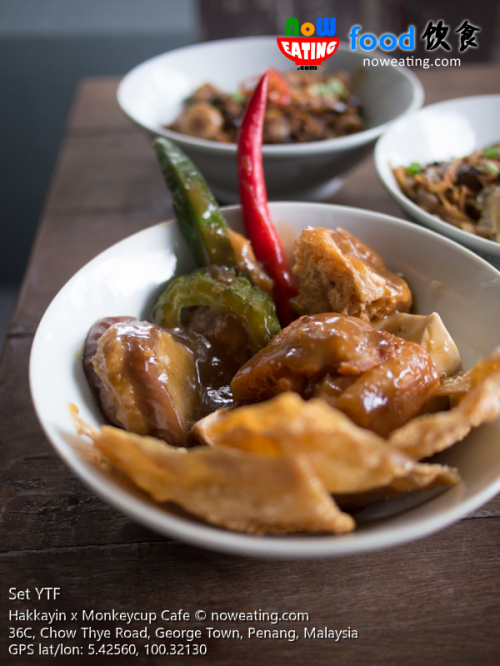 Hakka meal is considered incomplete without Yong Tau Fu. Customers can choose minimum 3 out of 9 items available, each priced at RM2.00. Alternatively, go for Hakka cuisine 酿豆腐全套 Set YTF at RM10.90 including 9 items as mentioned:
White Taufu
Fried Taufu
Taufu Pok
Brinjal
Ladies Finger
Bitter Gourd
Red Chili
Taufu Skin
YuTiao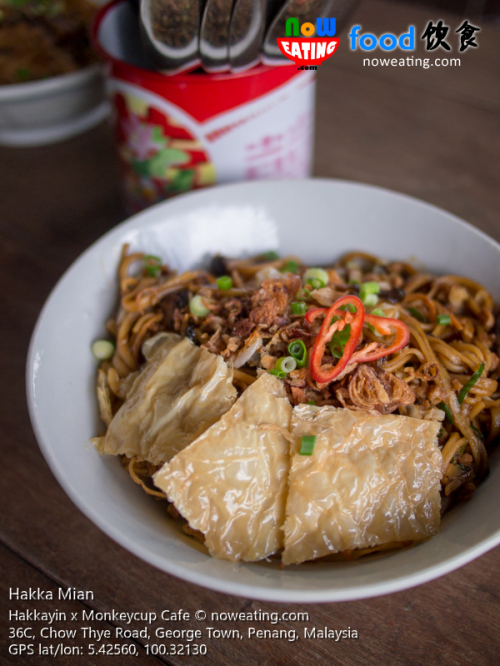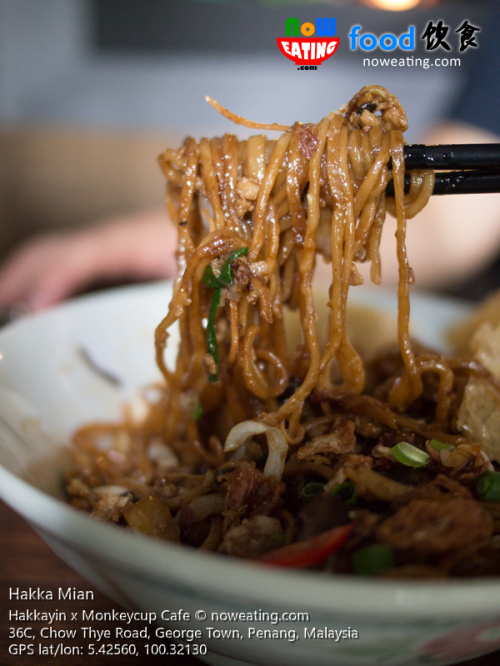 Yong Tau Fu best goes with Hakka Mian 客家面 – stir-fried noodle, minced meat, mushroom, vegetables (RM12.90). With springy custom-made noodle, it is also one of our favorites and in other restaurants, we usually go for two small bowls or one big bowl but in Hakkayin, the portion is enough for big eaters like us.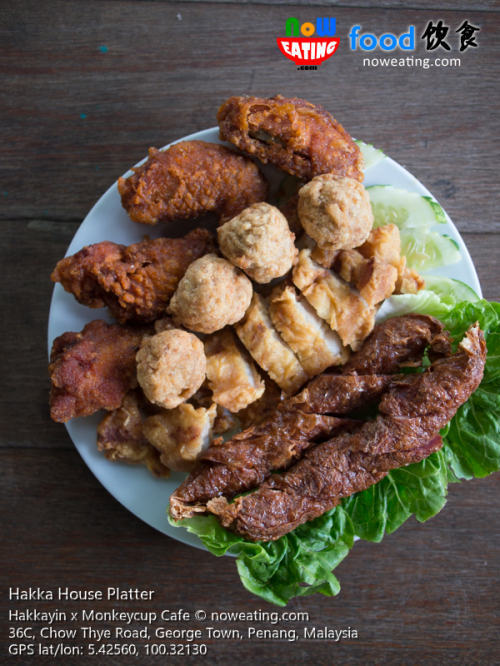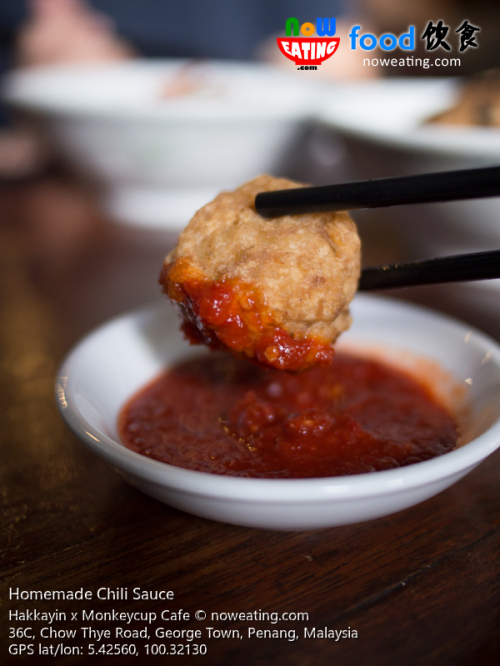 For bigger group, we recommend 客家大拼盘 Hakka House Platter (RM19.90) consisting of chicken wings, pork chop, lobak, and pork balls which are best dipped with their homemade chili sauce.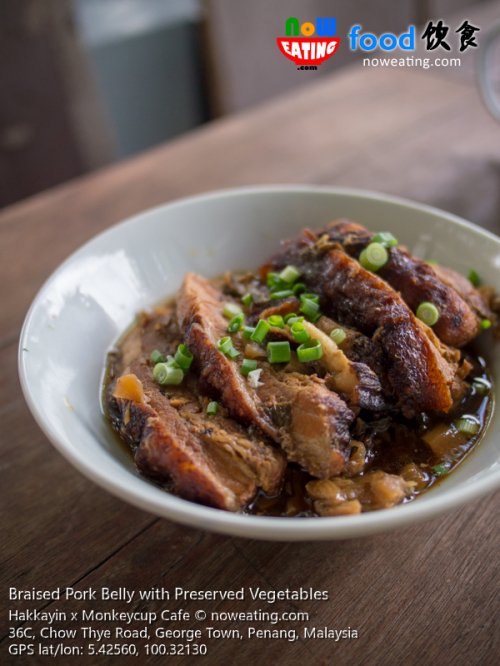 梅菜扣肉 Braised Pork Belly with Preserved Vegetable (RM22.90) – one of the best Braised Pork Belly we've ever tried in George Town area with soft and tender pork belly which melt in your mouth effortlessly.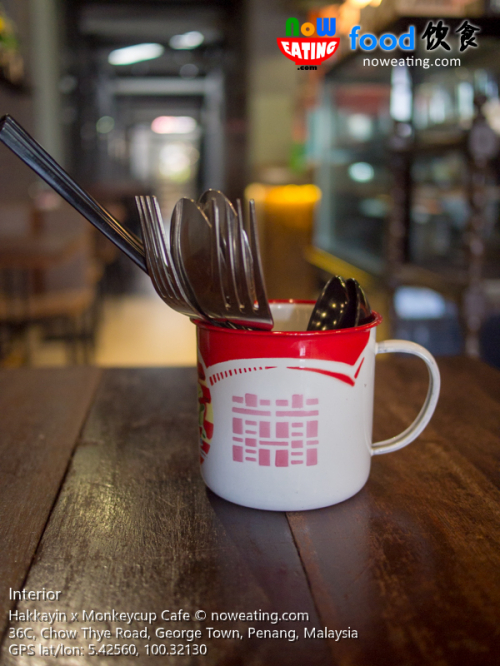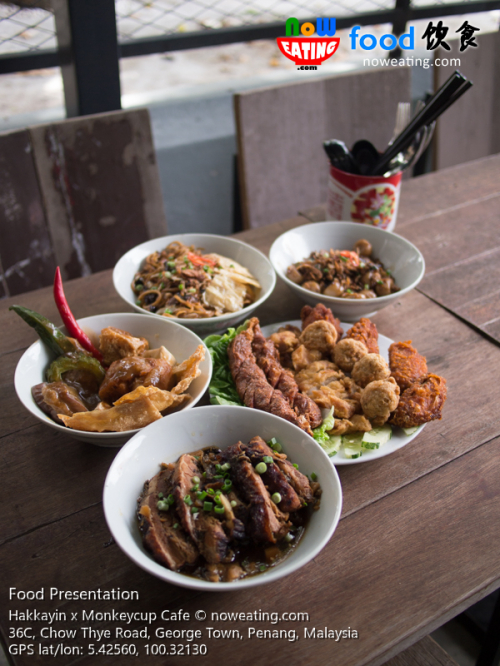 The rain continued and three of us continued chatting in the cozy cafe. Perhaps this will be our idle chillax place in George Town area for some Hakka dishes and a cup of gourmet coffee. Hakkayin x Monkeycup Cafe opens daily from 11am – 10pm and is closed on Sunday.
Facebook page: Hakkayin
Also, please like our Facebook page: Now Eating
| | |
| --- | --- |
| Place Name: | Hakkayin x Monkeycup Cafe |
| Cuisine: | Chinese |
| Address: | 36C, Chow Thye Road, George Town, Penang, Malaysia |
| Tel: | +604-226 6279 |
| Working Hour: | 11am-10pm daily. Closed on Sunday. |
| Last Visit: | 20190608 |