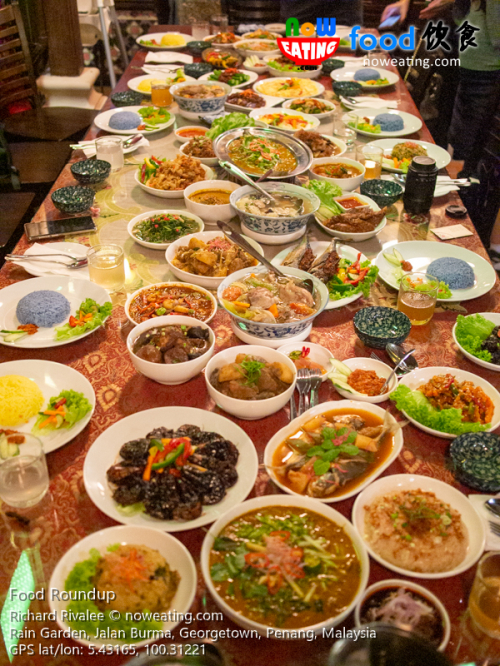 Nearly 40 dishes on our table! We almost ordered all dishes in the menu during our visit to the new Richard Rivalee Nyonya restaurant (GPS: 5.43165,100.31221) recently. Note that we practiced zero waste in which we took leftover food home.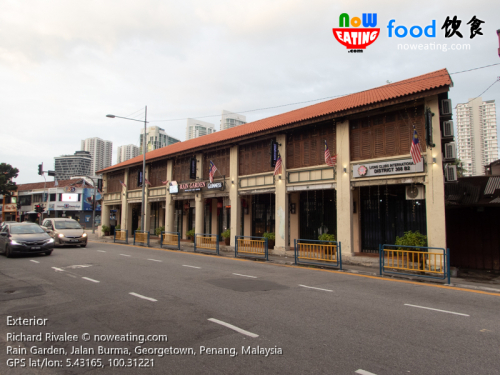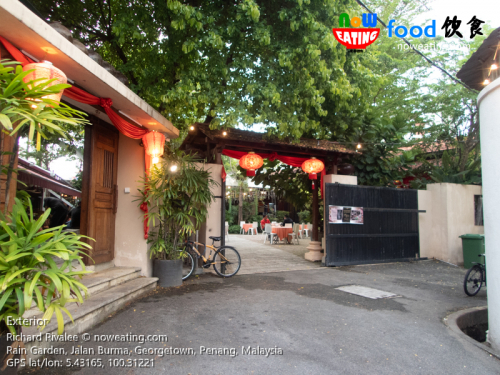 Previously in M Mall, Richard Rivalee is now returning to Bangkok Lane, few shops away from his original shop. The new Nyonya restaurant is now inside Rain Garden Hotel adjoining Burmah Road. Parking-wise, you may try your luck at Bangkok Lane. The entrance is at an alley behind the hotel with red lanterns hanging on the gate, along with little Richard Rivalee signboard next to it.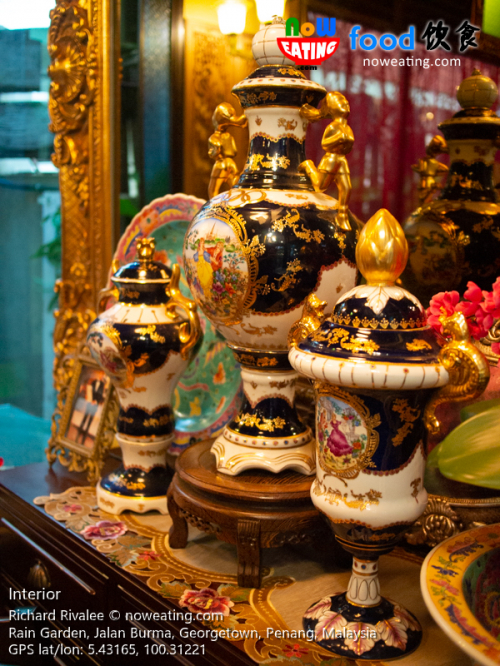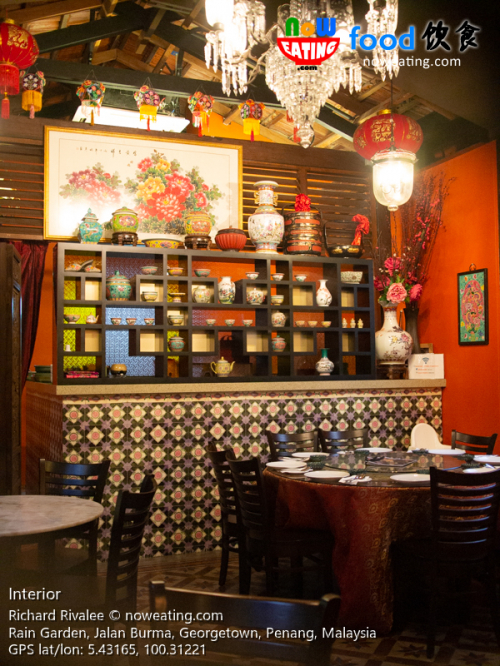 We previously introduced the Nyonya restaurant when it was still in M Mall about two years ago. It was our honor to be invited by the fashion designer again to his new premise hidden in Rain Garden. We were once again impressed with both exterior and interior resembling classical Baba Nyonya house.
Authentic Peranakan Cuisine
Richard Rivalee offers more than 40 Nyonya dishes, way more than those defined in Wiki. We sampled quite a number of authentic Peranakan (Nyonya) dishes in Richard's previous premise and we were glad to see the same items appear in Rain Garden again (see below). Unlike Nyonya dishes in other restaurants which are usually creamy (due to extensive use of coconut milk) with mild spiciness, Richard Rivalee's Nyonya dishes are another way around (e.g. more picante).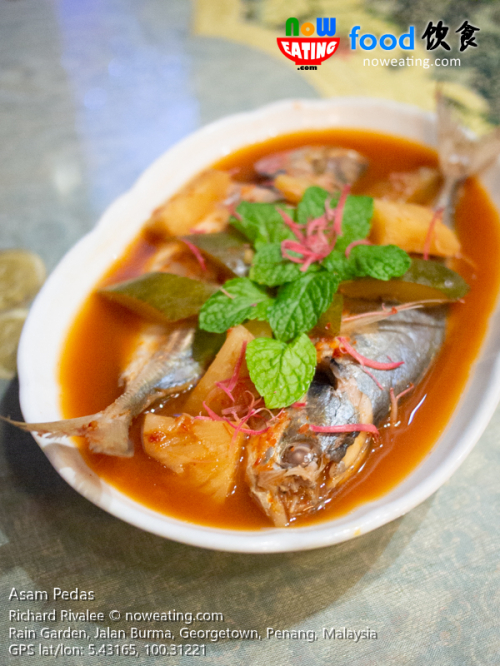 Asam Pedas (RM20)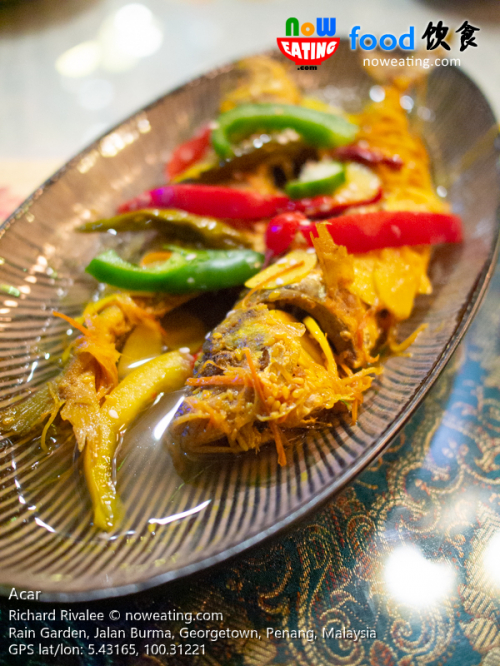 Acar (RM20 regular)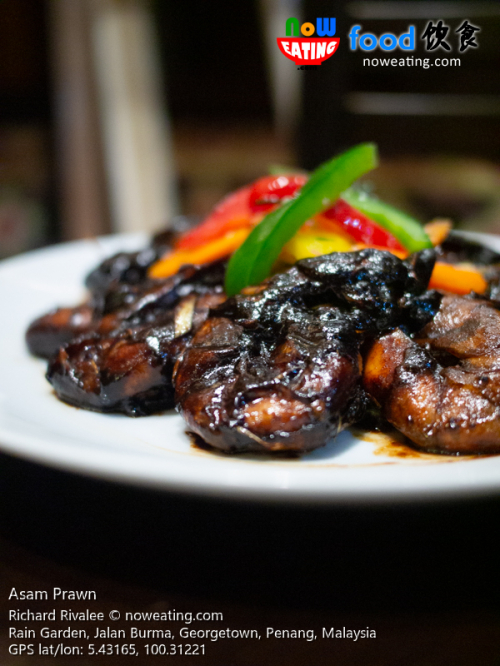 Asam Prawn (RM35 regular)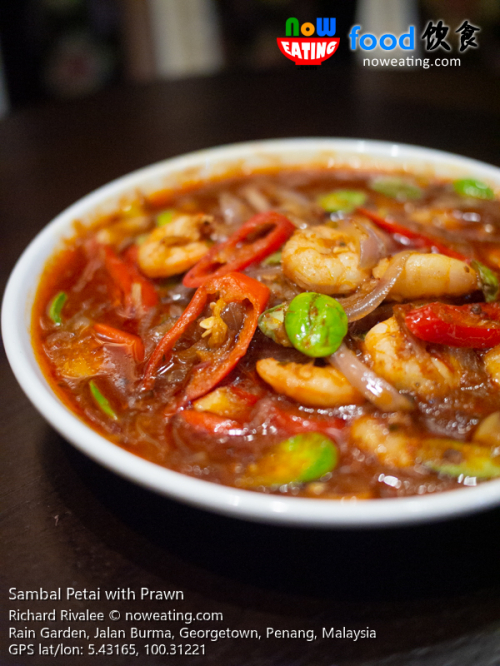 Sambal Petai Cooked With Prawn (RM 20 regular)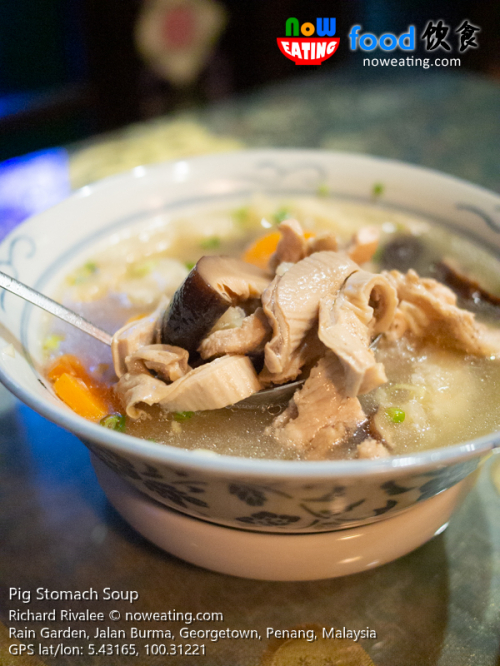 Pig Stomach Soup (RM38)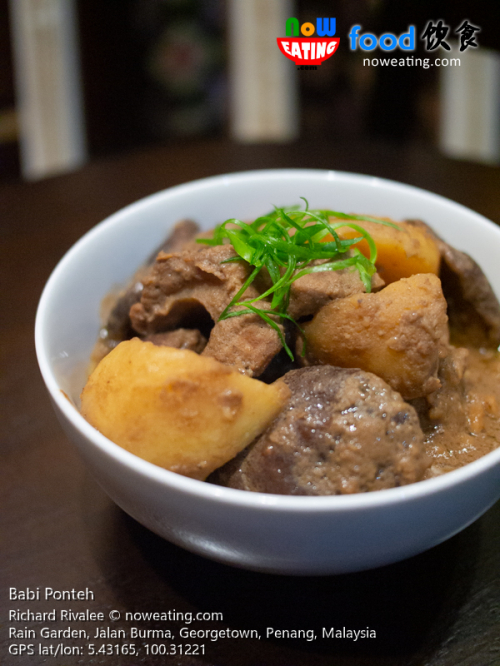 Babi Ponteh (RM24 regular)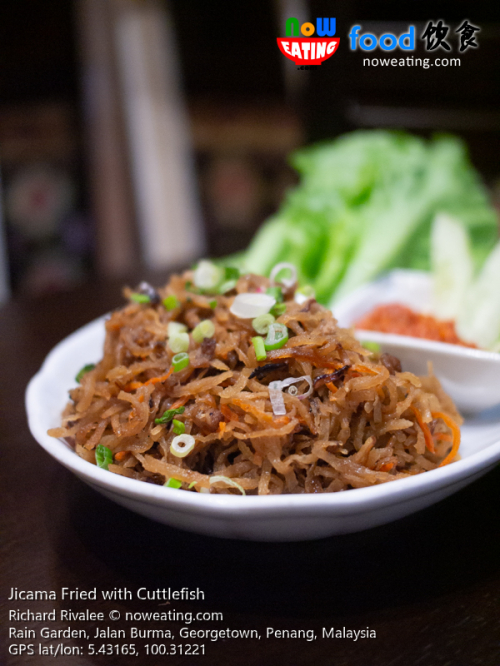 Jicama Fried with Cuttle Fish (RM20 regular)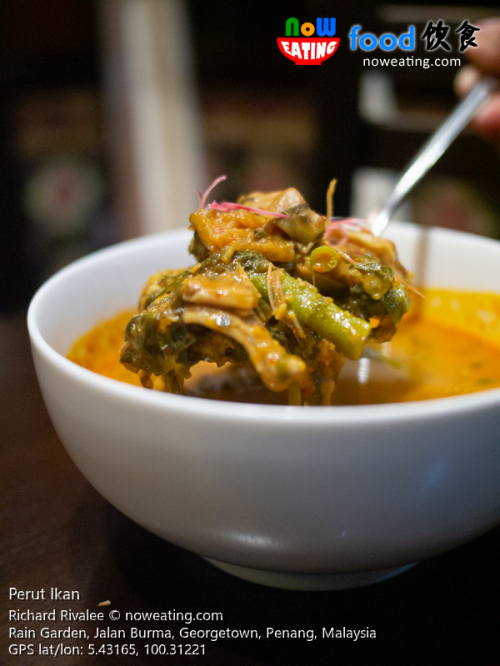 Pickled Fish Stomach Curry (RM20 regular)
If you are trying out Peranakan cuisine for the first time, we strongly recommend you to try dishes above. Among them, we recommended the mouth-watering Asam Pedas, Asam Prawn, Pig Stomach Soup, Jicama Fried with Cuttlefish, and Sambal Petai with Prawn.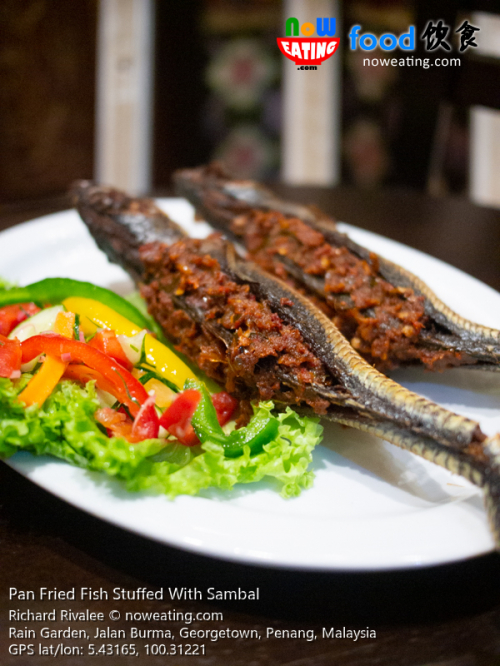 Wait! There are more Nyonya dishes. While some of them already turned into common dishes one can find in most Chinese restaurants, some are still Peranakan exclusive, including Pan Fried Fish Stuffed With Sambal (RM12/piece)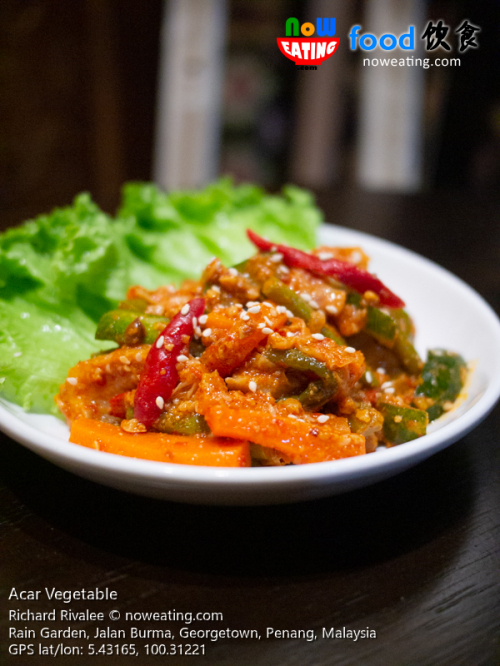 Acar Vegetable (RM16)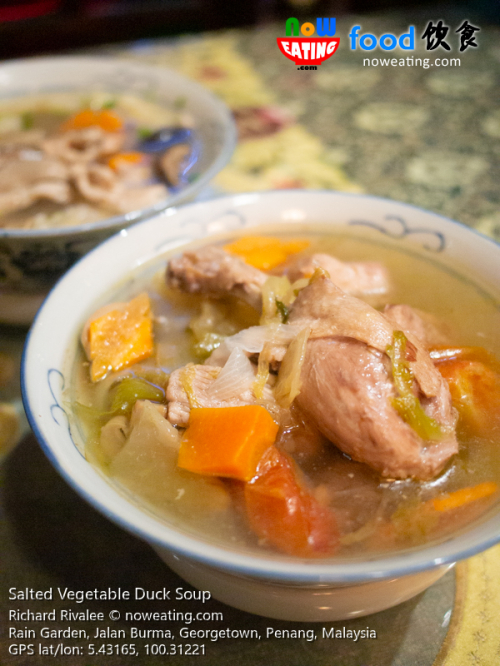 Salted Vegetable Duck Soup (RM38)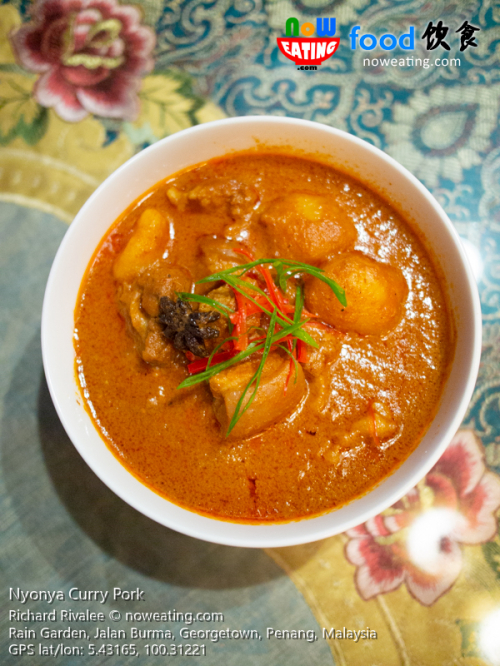 Nyonya Curry Pork (RM24 regular)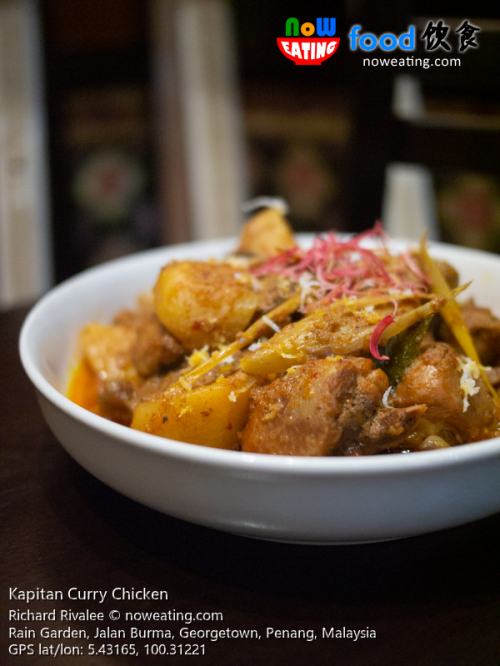 Kapitan Curry Chicken (RM24 regular)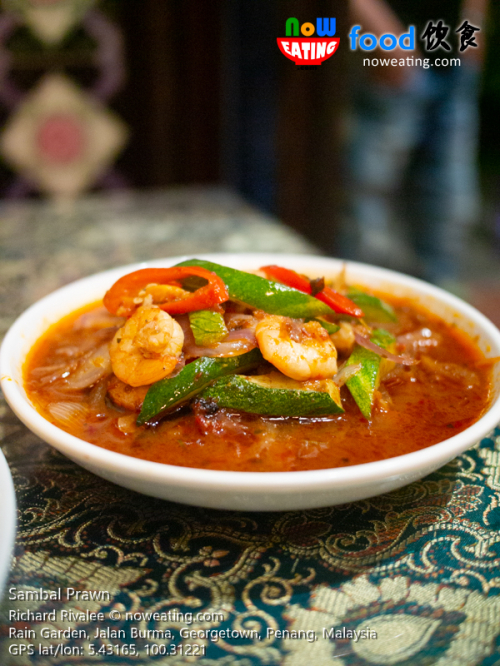 Not a fan of Petai (bitter bean)? Opt for Sambal Prawn (RM24 regular)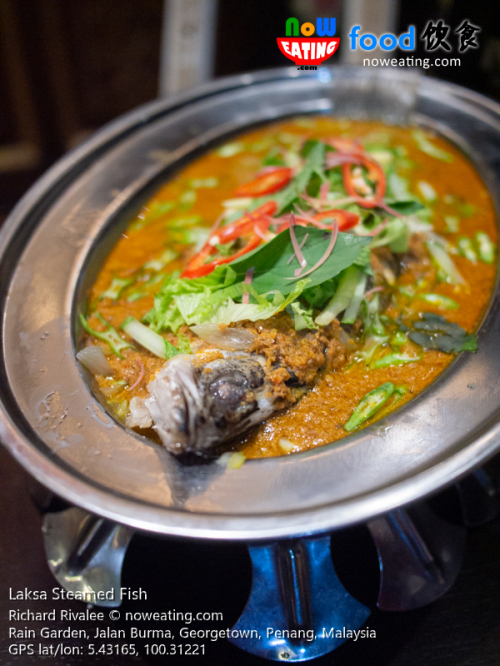 Laksa Steamed Fish (RM38) was perhaps our top picks that evening as the gravy truly represented Malaysia dish, not to mention that we were Laksa lover.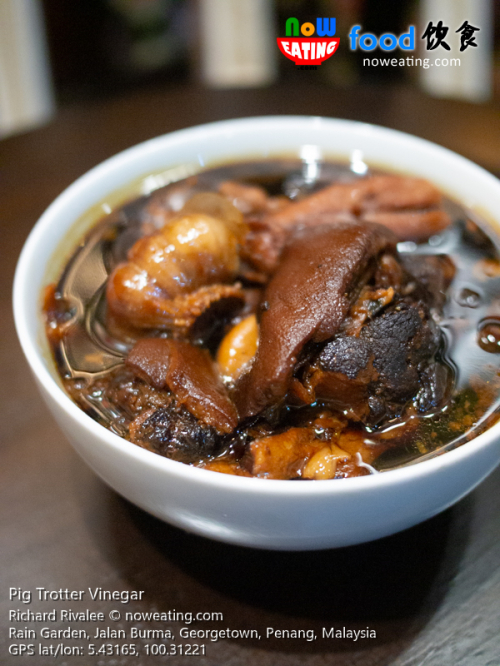 Pig Trotter Vinegar (RM24 Regular) is our all-time favorite and Richard's version is not letting us down.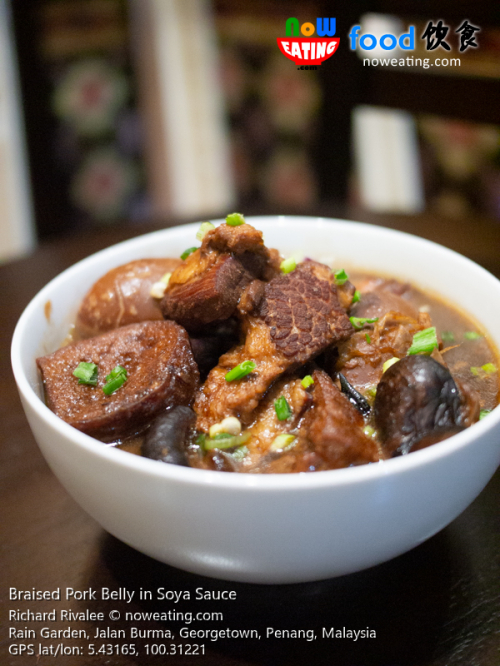 Braised Pork Belly in Soy Sauce (RM24 regular)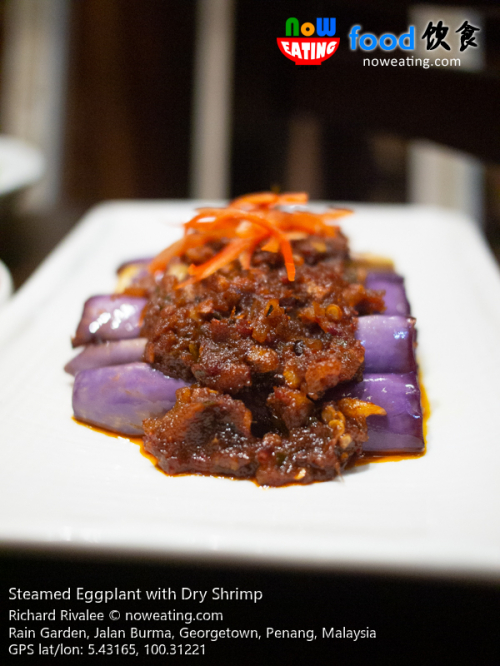 Steamed Eggplant with Dry Shrimp (RM18 Regular)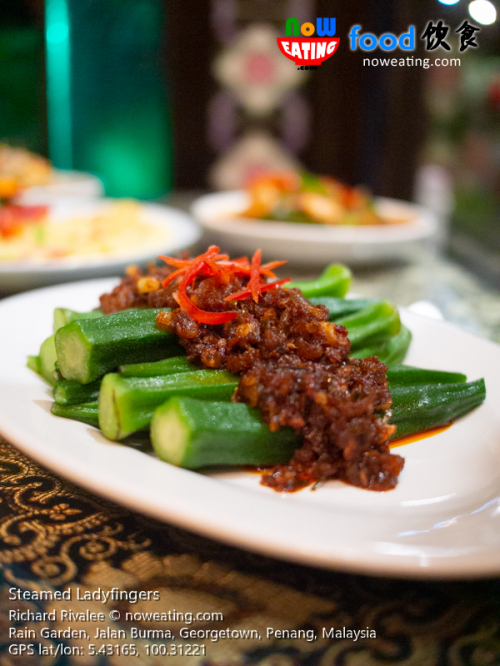 Steamed Ladyfingers (RM18 regular)
Family Friendly
Nyonya cuisine is usually rich in flavors, along with its concomitant spiciness. Richard Rivalee, however, does offer dishes which in our opinion, not only suitable for adults preferring mild dishes, but also for kids (see below).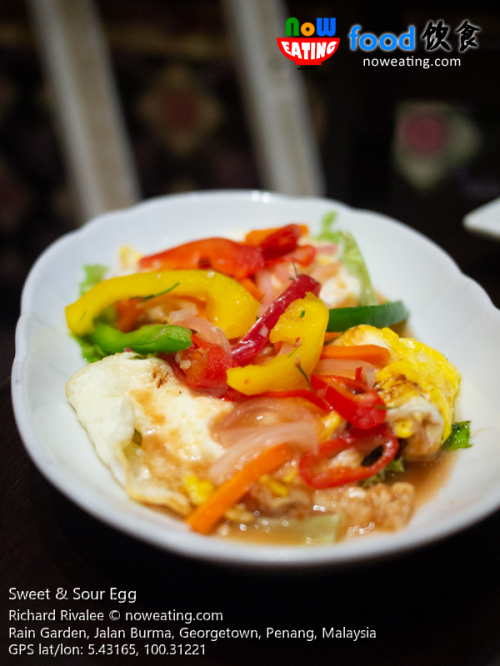 Sweet & Sour Egg (RM12)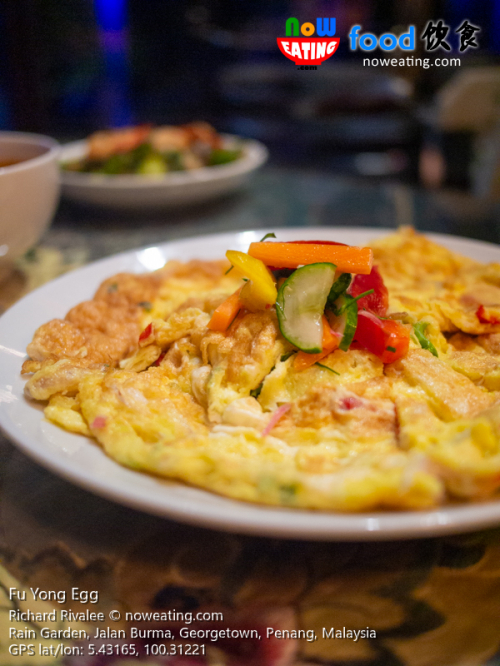 Fu Yong Egg (RM16)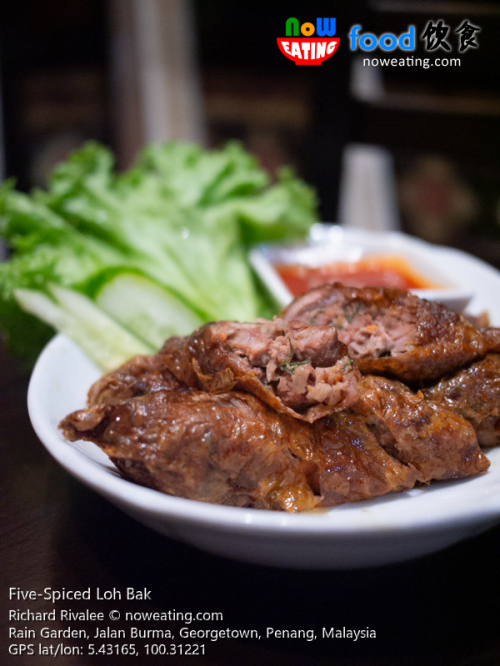 Five-Spiced Loh Bak (RM18)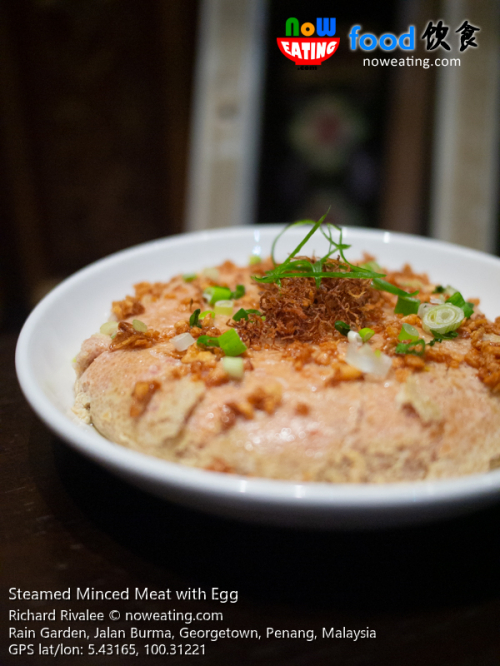 Steamed Minced Meat with Egg (RM18)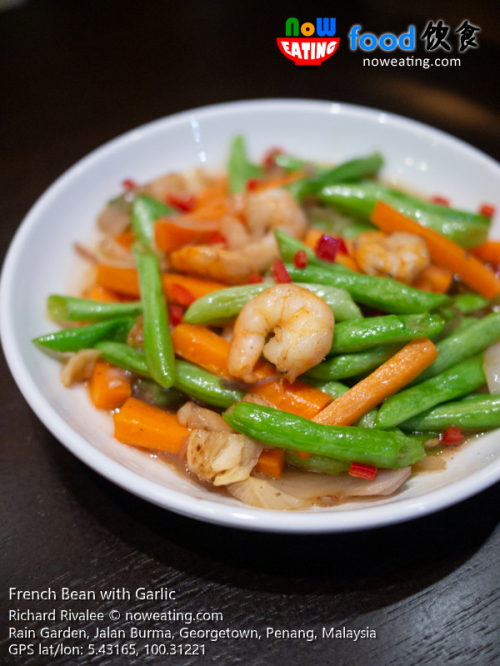 French Bean with Garlic (RM16)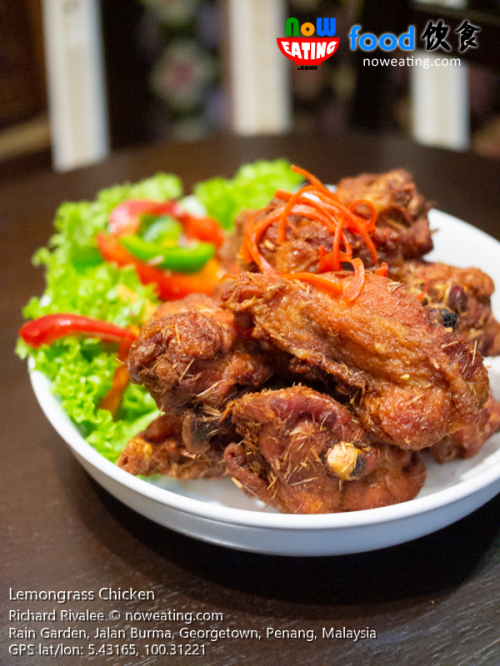 Lemongrass Chicken (RM24 regular)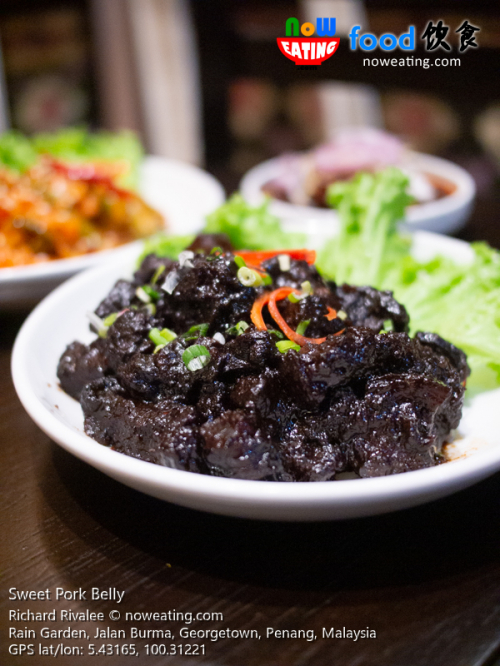 Sweet Pork Belly (RM24 regular)
Good For Solo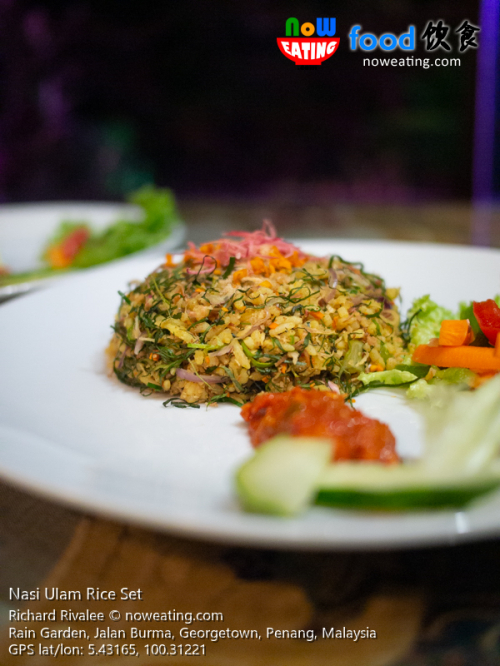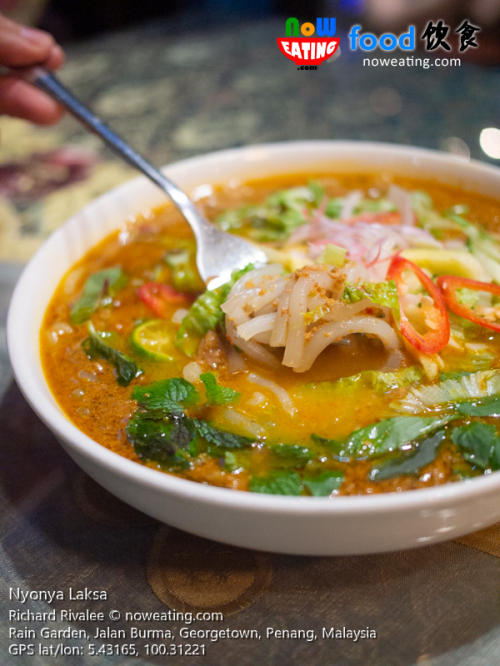 Having dinner alone? Try Nasi Ulam Rice Set (RM21.90) or Nyonya Laksa (RM10.90)!
Desserts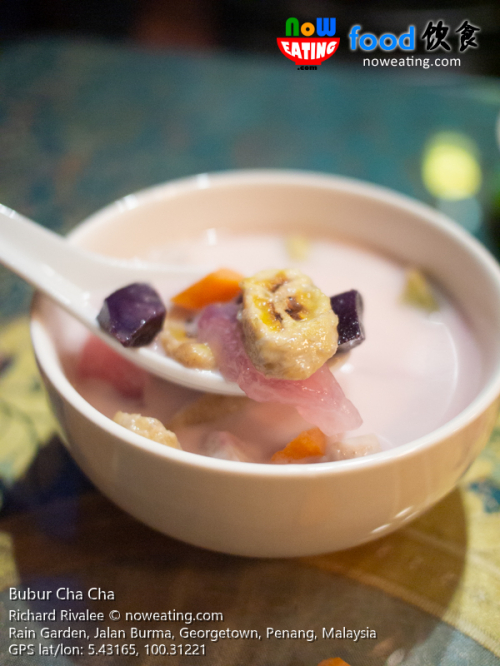 End your meal with a bowl Bubur Cha Cha (RM8.90) which will make you well sated. Personally, we recommend the sui generis Sago Pudding with Melaka Sugar (RM10.90) with sago cooked with butterfly pea flower, dried into cubes, coated with shredded coconut before dipping it with gooey palm sugar.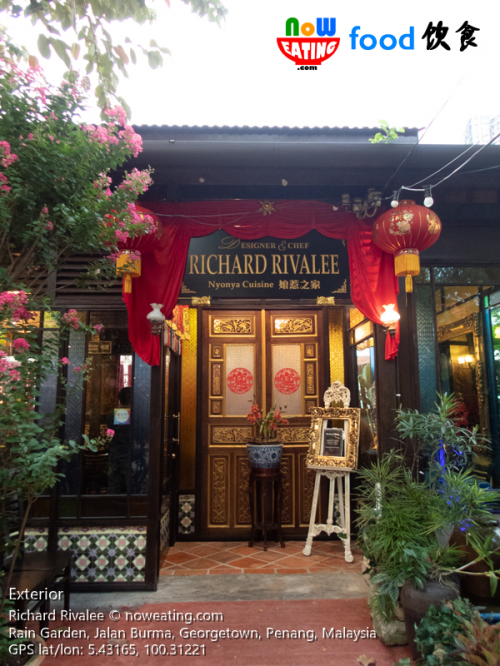 Nyonya cuisines usually come with premium price tag. At the end of the day, it is the food itself that making one Nyonya restaurant standing out in a crowd. Richard Rivalee is one of them with consistent food quality, not to mention the owner likes to spend extra miles in exterior and interior design to make sure that his customer's dining experience is a memorable one. After all, he is a designer. The restaurant opens daily during lunch (11:30am-3:00pm) and dinner time (6pm-10pm) and is closed on Tuesday. For more details, kindly visit their Facebook page.
| | |
| --- | --- |
| Place Name: | Rain Garden |
| Cuisine: | Nyonya |
| Address: | 282, Jalan Burma, George Town, 10350, Penang, Malaysia |
| Tel: | +60124212511 (Judy), +60124949567 (Irene) |
| Last Visit: | 20190926 |