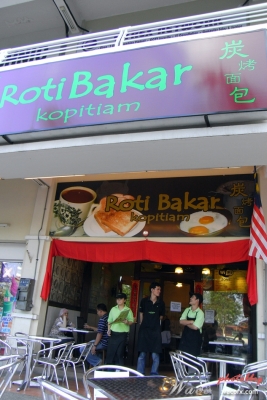 Each time I looking for food in Plaza Ivory, I have to drive few rounds before getting a parking space. There is a place where students can hang out there – Roti Bakar Kopitiam (炭烤面包), which opened until 11:30pm with Wi-Fi service.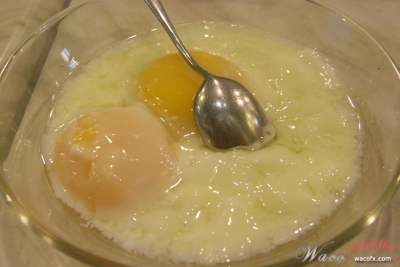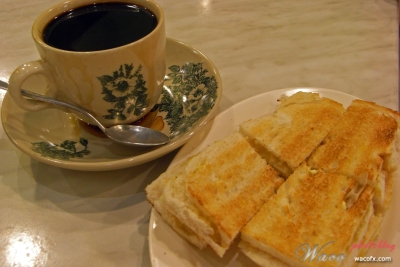 As the name applies, it is famous with toasts. With RM5.20++, you can get one Kopi-O, soft boiled egg x 2, and double kaya butter.  The eggs reminded me of my good old days in which my mum used to boil one/two eggs for me before going to school. It is good to dip the toast into the Kopi-O as well. The set is more suitable to be taken early in the morning but unfortunately the shop is not yet open.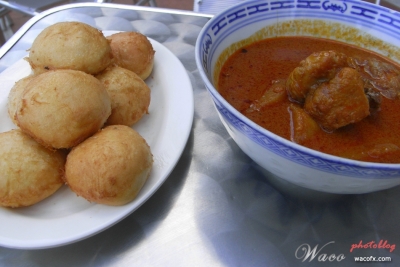 Other than dipping the toast into coffee, you can also dunk whole ManTou (馒头) into curry soup. That is, the shop also offers Curry Chicken with Homemade ManTou (RM6.20++). The curry is just average but is worth the value as it comes with 8 small ManTou.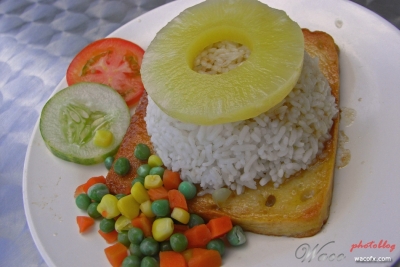 Its Honey Chicken Steak Rice (RM5.80++) is special. At first, I thought the one below the rice is a bread slice. Eventually I found out that it is a chicken ham which feel like fish ball. The rice is pour with honey sauce.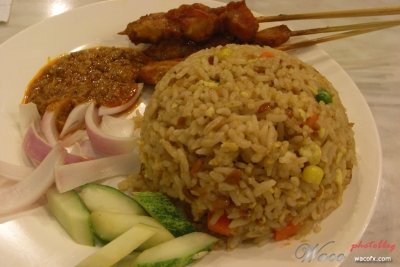 Unfortunately, its Chicken Satay Fried Rice (RM5.50++)  is terrible. Perhaps the satays are not barbequed over charcoal and is lacking of original taste.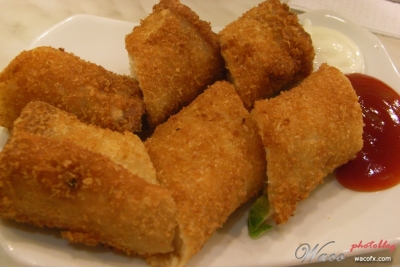 The crabstick roll (RM3.20++) is well fried and tasted good.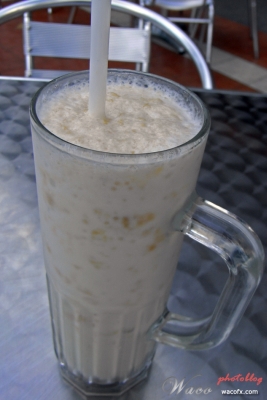 I like their Ice Blended Banana Milk with Fruits (Rm5.80++) as it is rich in fruits.
There is a new branch opening soon in Times Square, Penang. As a whole, while some dishes are dissapointing, it brings back some classic food for town folks.
| | |
| --- | --- |
| Place Name: | Roti Bakar Kopitiam |
| Cuisine: | Fusion |
| Address: | 1-15, Plaza Ivory, Halaman Bukit Gambir, Gelugor, 11700, Penang, Malaysia |
| Tel: | 04-6552989 |