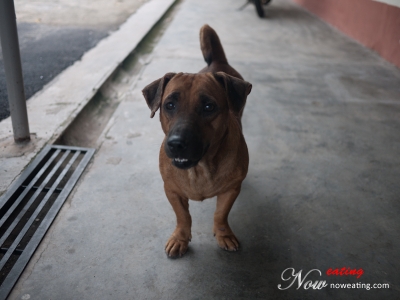 Woof woof (Welcome)! What a cute "sausage" dog I found in OCEAN Batu Maung Seafood Restaurant. Somehow he scared away when I "snap snap" him. I was looking for a seafood restaurant I never visited before when a friend of mine asked me for dinner. Googled around and found my friends, FoOdPaRaDiSe (here, here, and here) and CK (here) recommended this restaurant so we decided to pay it a visit.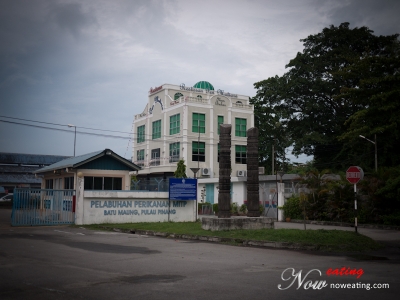 Note that the restaurant had moved itself to a nearby new location. We had difficulty finding it even I had the latest MalFreeMap dated 9-13-2010. It still pointing to old temple location. The new location is just in front of Pan Mutiara Restaurant thanks to some old folks pointing me to the right direction.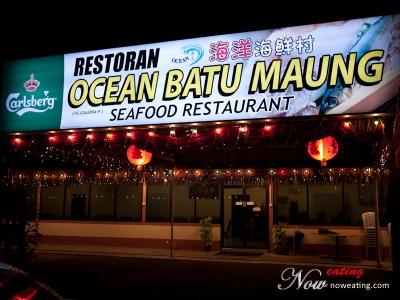 We also noticed that it had added "OCEAN" keyword in front.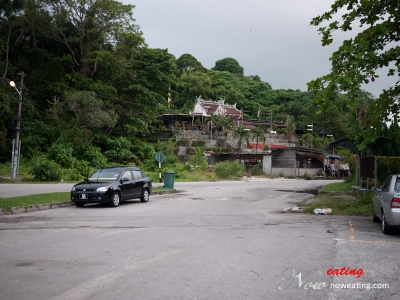 It has ample parking space.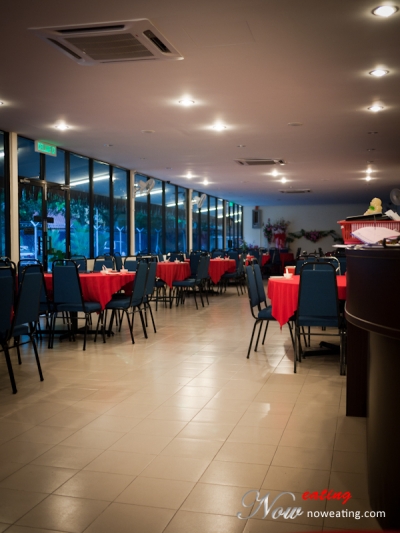 According to the owner, the restaurant moved here since May 2010. Similar to previous place, it has open air and air-conditional areas.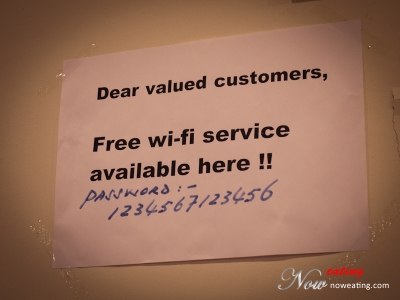 It also provides free WIFI service.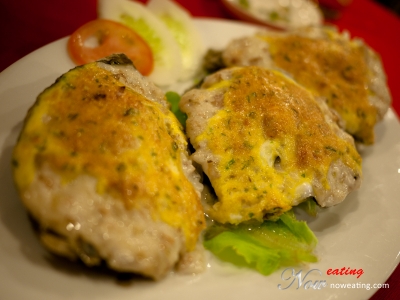 I already had few items in mind for this visit. First of all, cheese oyster 芝士生蚝 (RM6.00 each). One word – fresh!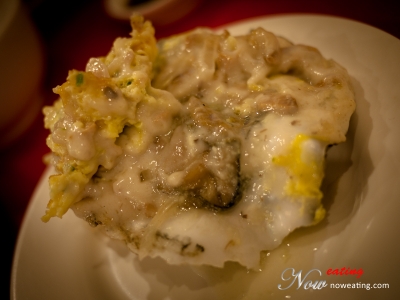 More words, the oyster was generously covered with mushroom cream, cheese and egg mixed with spring onion flakes, to name a few.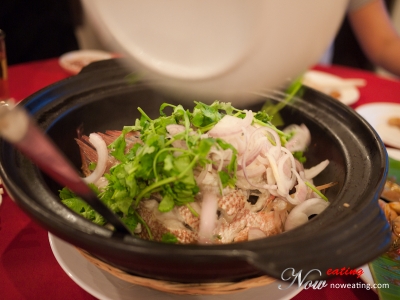 Next is Baked Fish in Claypot 砂煲焗鱼 (Rm34.00)  generously topped with Chinese parsley, onion chunks, and a sprinkle of lime juice.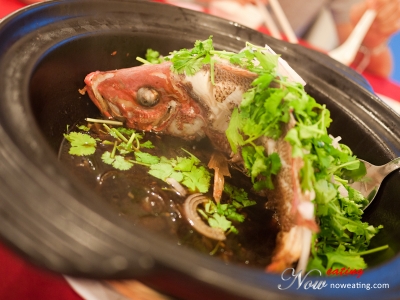 The fish we ordered was Red Snapper 红狮. The salty sauce made this a good dish to accompany with rice.
We planned to have steamed kapah but it was not available that evening. We ordered Fried Curry Kapah烧甲吧 (RM10) instead. It was similar to "Kam Heong" style, minus dried shrimp and spiciness, making this a good choice even for kids.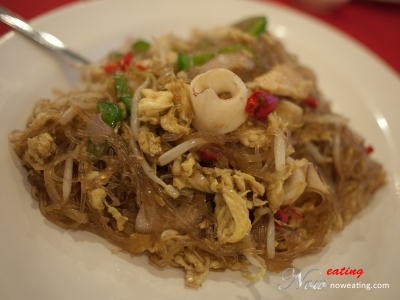 To replace rice, we ordered Black Pepper Tang Hoon 黑椒冬粉 (RM8.00). Tasted good as it had "Wok Hei".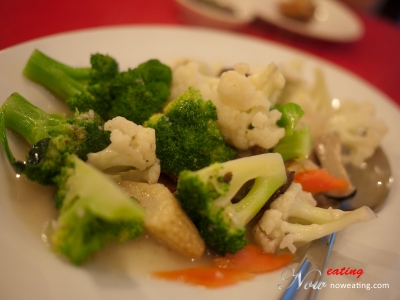 Most of the dishes we ordered that night was satisfactory, except this Braised Vegetarian 罗汉斋 (RM10), which was supposed to have mixed vegetables in it. For us, it only consisted of broccoli and the sauce was too plain.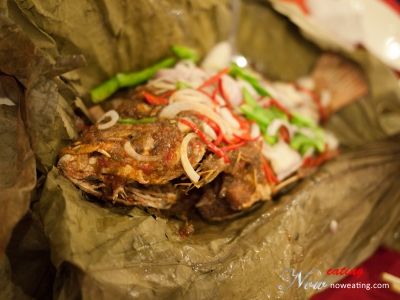 I actually had muscle clamp that evening as I over-exercised the day before. My mouth could not open big enough and I had to eat slowly. Anyway, I saw a table nearby ordered a quite unique food, which was wrapped with lotus leaves. I asked a waitress and she told me that it was one of the popular dishes there in which the fish was fried  with homemade sweet and sour sauce, and finally wrapped in lotus leaves. We were almost full but since we were there already, we might as well order another Red Snapper to compare it with Baked Fish in Claypot.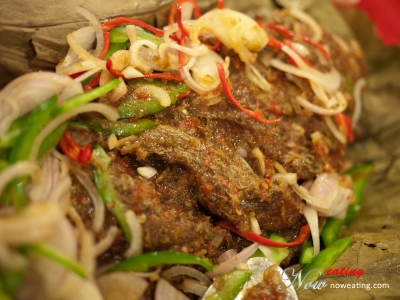 This Fried Fish in Ho Yip 荷叶煎 (RM36.00) was better than Baked Fish in Claypot in our opinion. Unlike the later, it was not too salty, not too spicy as well. The skin was mildly fried and topped with lemon grass, onion, garlic, big and small chilies, and lime. Then, it was wrapped in lotus leaf and steam for a while. Its aroma filled the whole table when opened.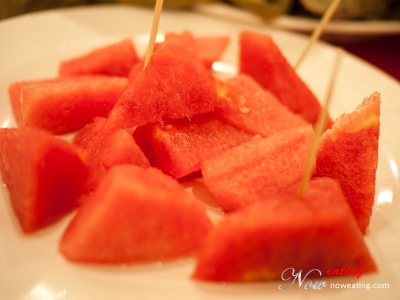 Oik? A complement watermelon. Heh~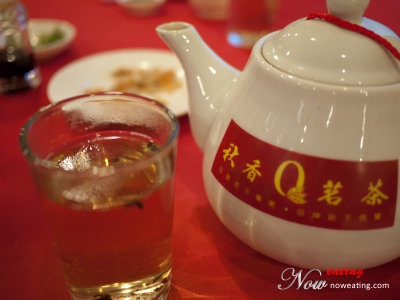 Not sure whether is due to the move to new location, customers that night were not too many and we were the first customer that day around 6:30pm. The seafood definitely worth a try especially the fried fish in lotus leaves. You may just skip vegetables dishes. Sadly there was no more sea view in new location. Will visit it again.
| | |
| --- | --- |
| Place Name: | OCEAN Batu Maung Seafood Restaurant 巴都茅海鲜村 |
| Cuisine: | Chinese |
| Address: | Unit B1 To Bangsal Industrial MITP Fisheries Port Batu Maung, Bayan Lepas, 11960, Penang, Malaysia |
| Tel: | 04-6266928 |
| Working Hour: | 11am-3pm, 6pm-11pm |
| Tax: | No |
| Last Visit: | 20100917 |