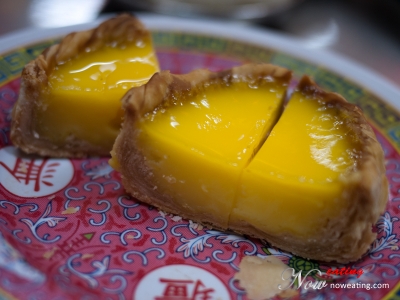 Ahhhh~ finally a delicious egg tart in dim sum restaurant! The filling was thick, sweet, fragrant, and shining. The skin was like puff skin and wouldn't mess all over the table.  At 8am, all egg tarts were finished.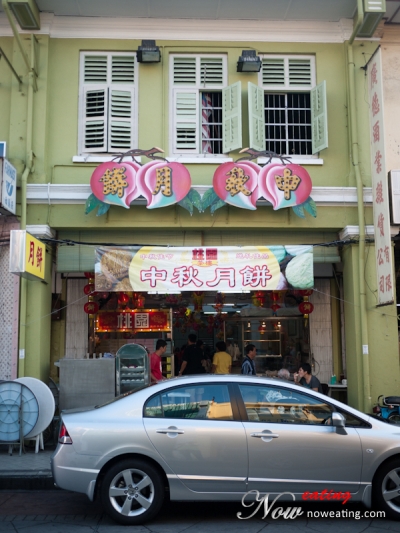 The restaurant is Tho Yeun Dim Sum 桃园点心. It was located along Campbell Street, Georgetown, Penang (N 05.41806, E 100.33382). We went there in last Saturday morning around 7am. That was another weekend in which I had to stay in Penang island for another food review.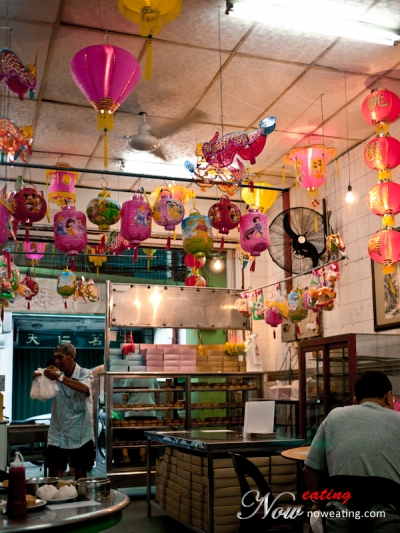 The host served you by pushing a trolley to your table. I saw an article on wall saying that the restaurant had been operating there for 80 years. The restaurant is also selling mooncake. I plan to get one "Single York Durian Mooncake" but sadly it is still not yet available that time.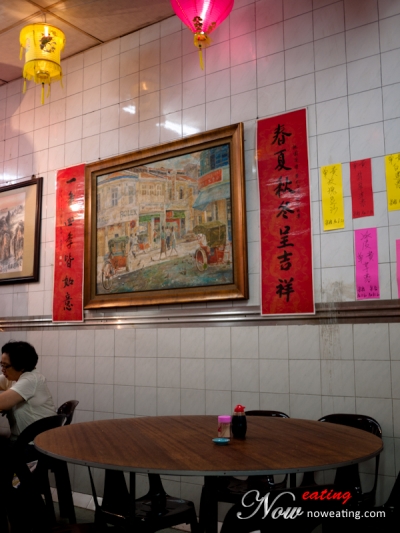 Having said that, the restaurant was nicely decorated with lanterns even though it was an old building.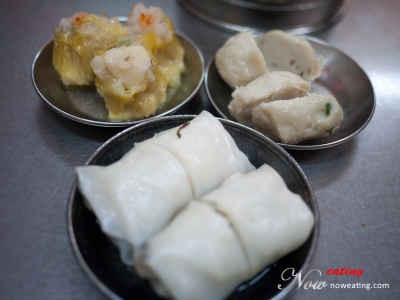 As usual, first time visit must order Siew Mai 烧卖 and Har Kao 虾饺. The Siew Mai tasted a bit sweet. From the figure above you see two more items I ordered – fish balls and "not-sure-whats-the-name" dish.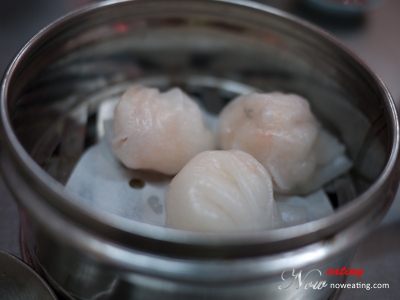 The prawns in Har Kao tasted fresh.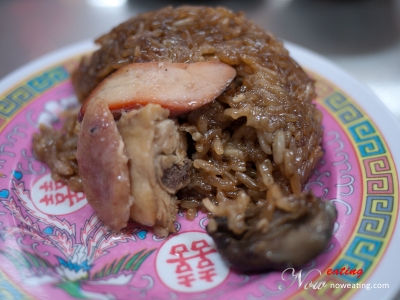 The Lor Mai Kai 糯米鸡 really got chicken taste. Too bad it was too dried.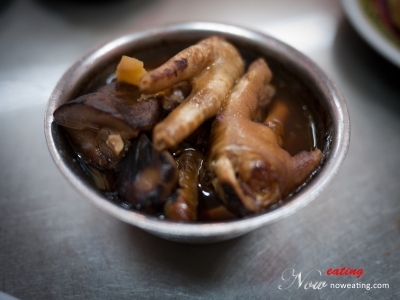 The chicken legs was a bit hard for my liking. It was cooked with mushroom and ginger. I still prefer the one cooked with herbs.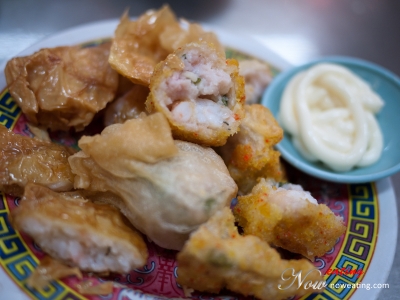 Their fried stuff was not bad as well, namely their fried prawn stuff (虾卷/虾饺). They are not oily nor over-fried. You can select different type of fried prawn stuff and mix into one plate (each costs RM1.20).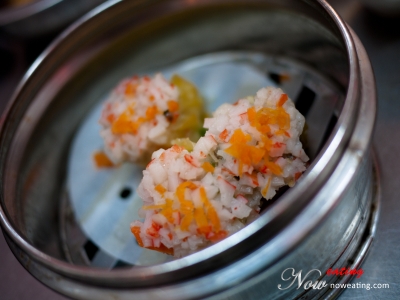 They also have some specialties, including this "again-I-forgot-to-get-the-name" dim sum, which had fish and pork minced and wrapped in Siew Mai skin.
:relief:
We were almost full… yet we did not try their bao yet.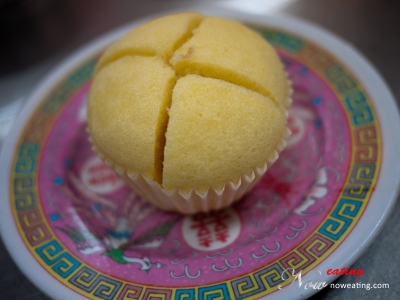 My friend asked me is this Malai Gao 马来糕 (steamed egg sponge cake) or Ji Dan Gao 鸡蛋糕 (baked egg sponge cake)? To solve the mystery, I took one piece and tried it up. Yup, this is Malai Gao. It was still warm when served, which I liked.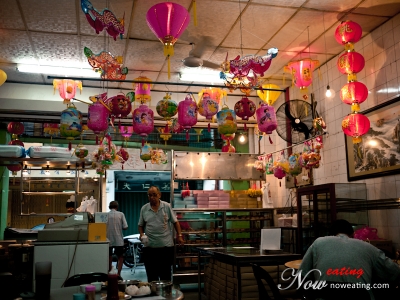 At first glance, the egg tart is a must-try but be sure to go there early. Dim sum tastes a bit sweet but still not bad overall. Price is reasonable. Food presentation is just average. Two of us ate until peng toh (overeat) plus tabao 4-5 dishes and it cost about RM37. Will visit the restaurant again as I saw some customers enjoying claypot porridge, which looked unique… Heh~
| | |
| --- | --- |
| Place Name: | Tho Yuen Dim Sum 桃园点心 |
| Cuisine: | Chinese |
| Address: | Campbell Street, George Town, Penang, Malaysia |
| Last Visit: | 20100828 |