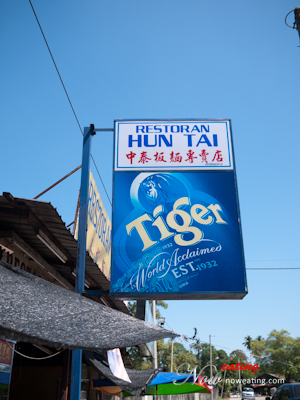 Previously I introduced KhunThai. Today, I introduce its younger brother – Hun Tai, which selling only two items – Pan Mee and Pi Pa Duck. We went to this restaurant in Lunas in our recent Kulim eating trip.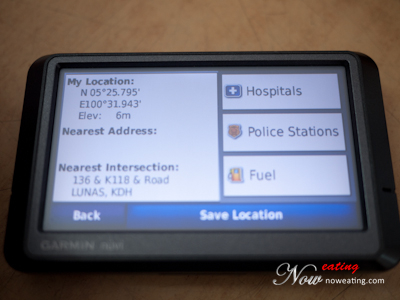 I couldn't believe that this place was not in Malfreemaps. Luckily my friend visited it before and knew the way. You may use the expensive Butterworth-Kulim Expressway (BKE) and take Lunas exit. Turn left after exiting highway. Go straight until you reach Lunas town. Wait at traffic light at T-junction and turn right. The shop is just right of you with an ample parking lot.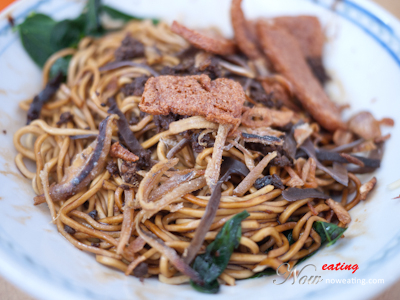 To order pan mee, one have to fill in the order chit provided on each table. The host won't entertain you or show you a black face when you personally order them from the stall. Pan Mee (RM3.00 small) was made on the spot hence was quite springy. It was topped with fried fish cakes, anchovies, black fungus, sweet leaves, and minced pork…. typical pan mee's ingredients yet not to be missed.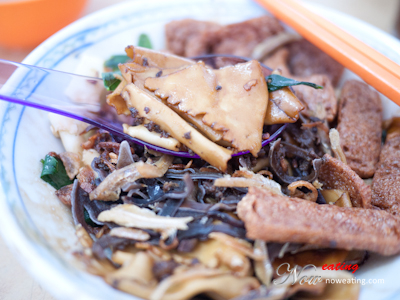 The reason I visited this restaurant is because they have "hand tear" pan mee, in which I first found it in Malacca and is called "Mee Hun Kuih" (面粉糕) there. I personally like this kind of tough and chewy pan mee. Also, occasionally they did have Spinach noodle so make sure you ask them if interested.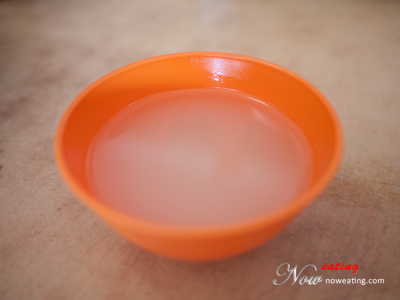 More interesting is their complimentary anchovy soup in which I found it is quite rich compared to other shops.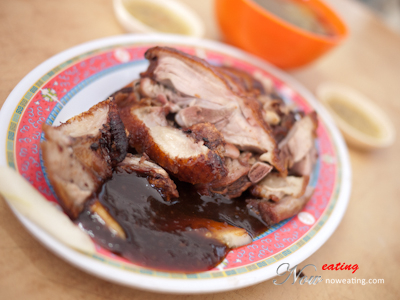 Having a bowl of pan mee was usually not enough for me, so I ordered a quarter of Pi Pa Duck 琵琶鸭 (RM7.00 a quarter). For this, you can directly order from waitresses there including the one preparing drinks (it is family business basically). Ducks were fried on the spot hence they were juicy. Sweet sauce provided could be a bit stingy so you may ask for more.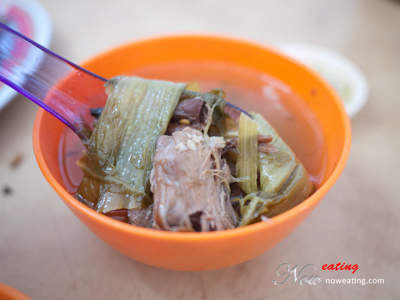 Last but not least, complimentary Cai Boey 菜尾 with Pi Pa Duck is appetizing.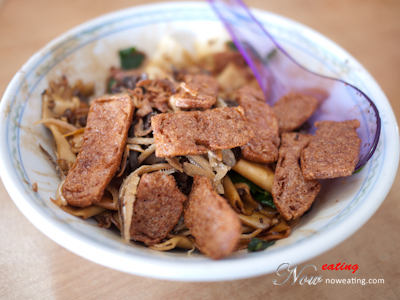 If you are living in Penang island and not sure what to do during weekend, you may make a half-day eating and sightseeing trip to Lunas/Kulim and visit this Pan Mee stall during lunch hour (Don't worry, mainland is safe). The place can be crowded with workers from as far as Kulim Hi-Tech Park during weekdays. One minor problem is the flies there, which is common around Kulim area.
| | |
| --- | --- |
| Place Name: | Hun Tai Restaurant 中泰板面专卖店 |
| Cuisine: | Chinese |
| Address: | 8A Stall, Jalan Padang Serai, Lunas, 09600, Kedah, Malaysia |
| Tel: | +60194129652 (Mr Yeoh Chin Seng/Seng) |
| Tax: | No |
| Last Visit: | 12-Feb-2012 |