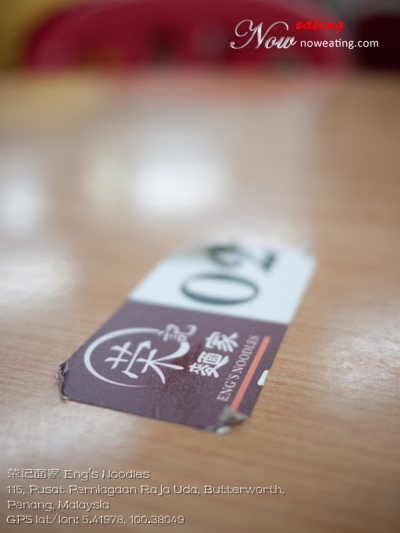 Raja Uda is a place we like to venture whenever we passing by. Occasionally, you will find new eateries there – including this Wonton Noodle house – Eng's Noodles 荣记面家.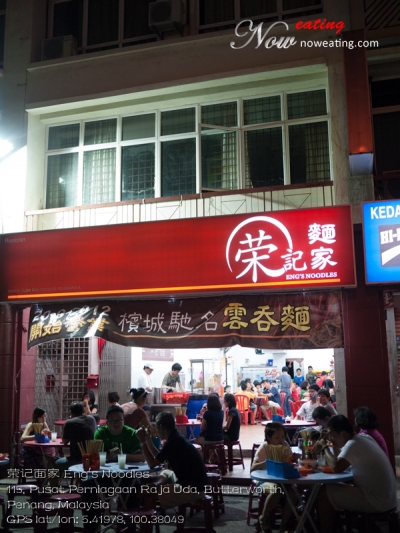 Eng's Noodles of Raja Uda opened since 20-Sep-2012. The shop was quite clean. Parking in the evening should not be a problem since most shops around were closed in the evening.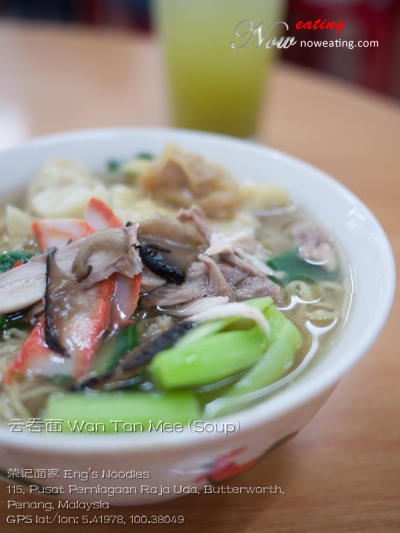 Wan Tan Mee is actually one of my favourite noodle dishes. I can order the same item everyday whenever I see someone selling it. That evening, we ordered two bowls of Wan Tan Mee – one with soup and one was dry version. The topping consists of vegetables, mushroom slices, shredded chicken, and Char Siu (BBQ Pork).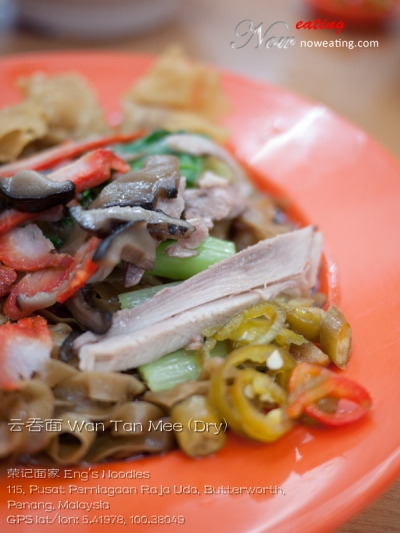 The topping for dry version was similar with the soup version. The shredded chicken was generous. Instead of normal fine Wanton noodle, we had an option to select the flat version of Wonton noodle. Price ranges from RM3.00 (small), RM3.50 (medium), to RM4.00 (large).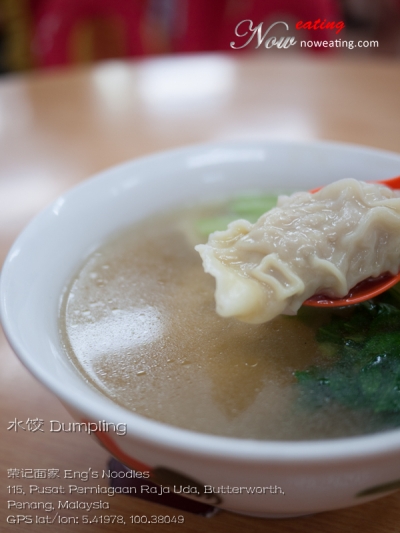 As for the side dish, we order some dumplings 水饺 at RM1.50 each.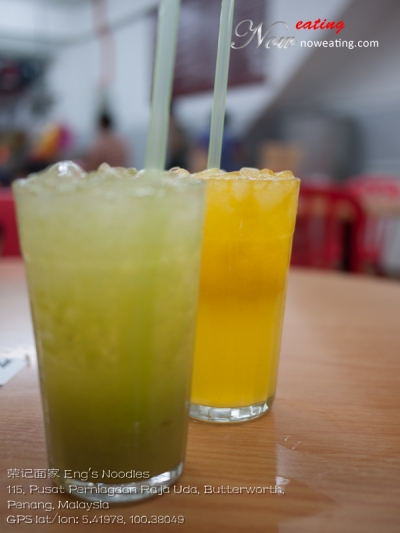 Overall we found that the taste was just average compared to those in Penang island. It was like lacking of some sort of "kick" to remind you to go back to the same stall again.
| | |
| --- | --- |
| Place Name: | Eng's Noodles 荣记面家 |
| Cuisine: | Chinese |
| Address: | 115, Pusat Perniagaan Raja Uda, Jalan Raja Uda, Butterworth, 12300, Penang, Malaysia |
| Tax: | No |
| Last Visit: | 20121229 |