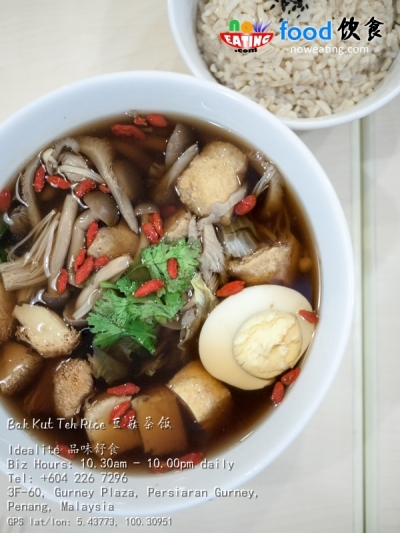 After two years, it is time to go back to Idealite for another round of invited review, especially when their Bak Kut Teh (RM13.70) was in the list of Top 5 Bak Kut Teh in Penang recently, and was the only vegetarian Bak Kut Teh in the list. The Bak Kut Teh is cooked with more than 10 varieties of herbs and is sweet, light, and not greasy compared to non-veg version.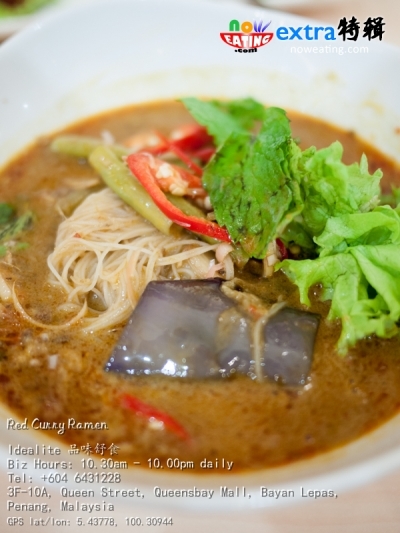 Idealite now has three outlets in Penang – the Waterfall outlet, Queensbay Mall and Gurney Plaza. Allow me to share with you my personal experience on Idealite. My last visit was at Queensbay Mall back in July 2013. Consider myself unlucky such that I went there on the evening of open ceremony, in which the menu items were limited to just an A4 paper sheet and we had to pick from there. Also, ramen was out of stock and the Red Curry Ramen we ordered was replaced with beehoon (rice noodle). It didn't matter. What matter was that the noodle was missing some ingredients, such as Yellow Split Pea and "Pork Blood" made by tofu. Priced at RM13.70 for a bowl of rice noodle with some eggplant and long bean simply didn't make sense. We complained to the waiter and got compensated with a dessert and a towel as souvenir. Most of their waiters/waitresses are quite friendly and I like the way they hire locals to serve locals.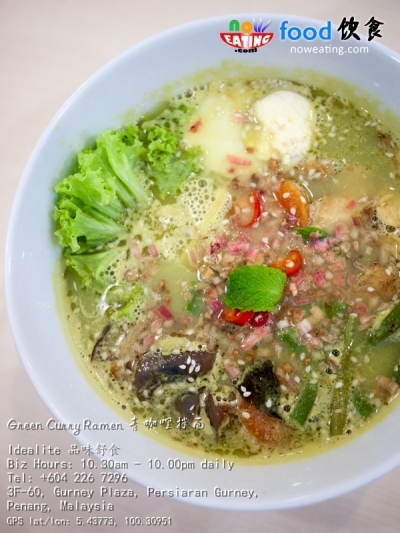 Compared to my first visit in year 2012 at Waterfall outlet (that's their first outlet), the price was slightly increased. Green Curry Ramen for instant, increased from RM9.70 to RM13.70. Perhaps they need to support higher rental in shopping mall. In my opinion, it is really up to a person on whether or not to spend more on healthy food, especially when some people have the following stereotyping mindset:
Vegetable can easily obtainable from wet markets at much lower price.
Vegetarian food should be cheaper than non-veg food.
Vegetarian food is not always healthy (especially those vegan food mimicking real meat such as vegan chicken drumstick, Char Siew, fish fillet, etc).
Idealite, however, sticks to 8 big-NO:
No MSG
No synthetic colouring
No preservative
No canned food
No vegetarian gluten meat
No peanut
No microwave
No coconut milk
Note that Idealite comes with the following ingredients and are indicated in the menu:
Garlic
Onion
Egg
On top of that, they purposely hire a staff just to clean all vegetables in the kitchen before cooking. This is a job hardly seen in any restaurant.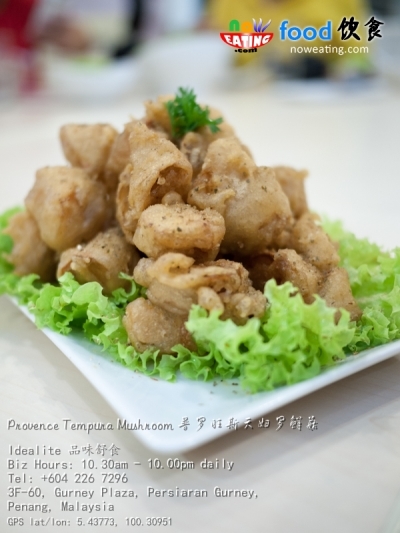 We were introduced with their best sellers. Other than Bak Kut Teh, Provence Tempura Mushroom 普罗旺斯天妇罗鲜菇 (RM10.70++) – Golden fresh mushrooms paired with natural Provencal spice is my favourite. The crispy skin and juicy content makes it a good snack.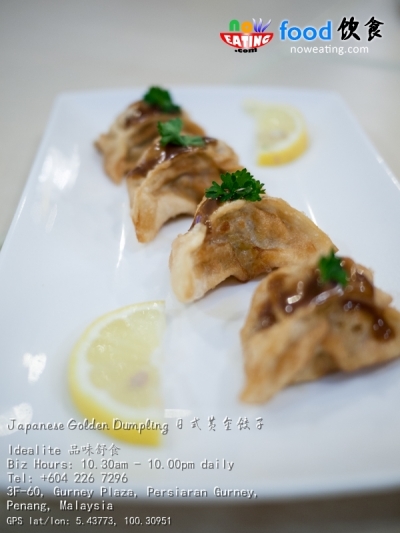 Another snack is Japanese Golden Dumplings 日式黄金饺子 (RM10.70++) – crispy dumplings having solid texture and are moist on the inside. Best consume immediately or else the skin will become soft. Also, note that they are using olive oil and low-temperature cooking.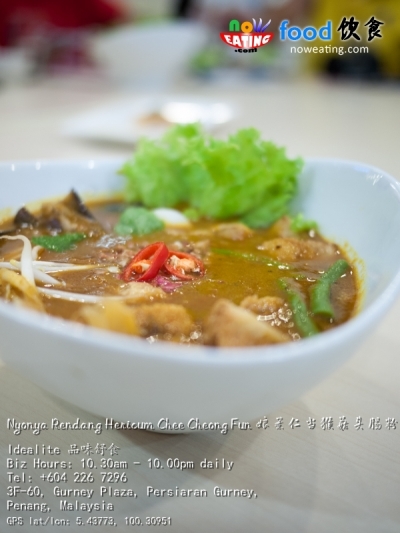 Nyonya Rendang Hericium Chee Cheong Fun 娘惹仁当猴菇头肠粉 (RM13.70++) can be consider a main course and snack at the same time. It consists of generous amount of vegetables and their Chee Cheong Fun does not use Benzoic acid normally used outside. Benzoic acid is used as a preservative and can be harmful to body.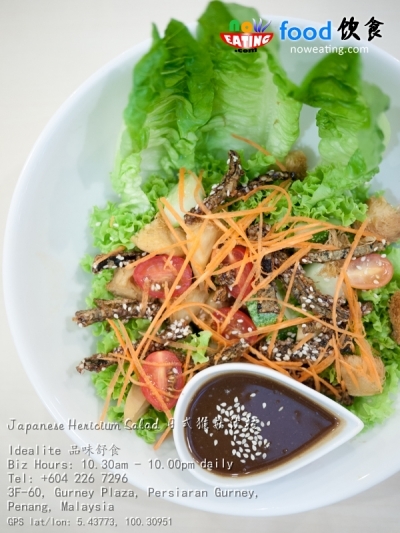 Hericium Mushroom is one of the four great dishes in China (Hericium, bear claw, shark fin, and sea cucumber). It is a rare medical mushroom found in forest (and hence a bit expensive) with the ability to improve our body's immune system, stimulate digestion, and protect against cancer . Japanese Hericium Salad 日式猴菇沙拉 (RM17.70) is a great salad to begin your meal.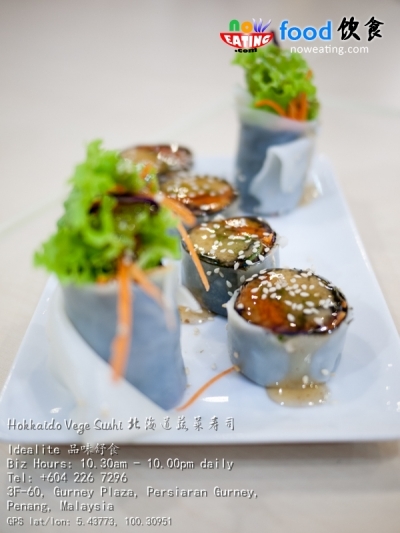 When I first visited Idealite in year 2012, they let us sampling their new sushi which is still not in the menu that time. Today, it can be found in their new menu and is known as Hokkaido Vege Sushi 北海道蔬菜寿司 (RM9.70). It is a rice rolls with seaweed, stuffed with burdock, purple cabbage and various vegetables.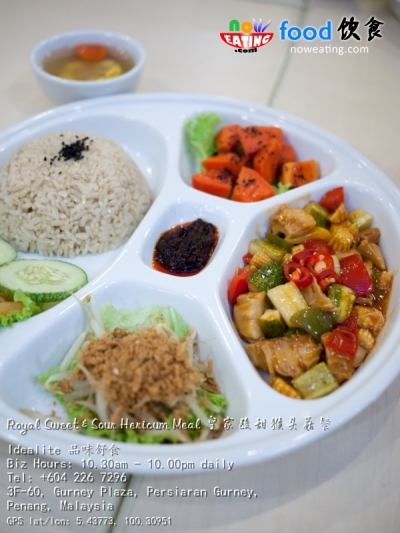 Brown rice series are basically set meals with one main item, two side dishes, a bowl of brown rice, and a bowl of soup. Imagine it as a pre-configured economic rice. Picture above shows Royal Sweet & Sour Hericium Meal 皇家酸甜猴头菇餐 (RM18.70). I particularly like their papaya side dish.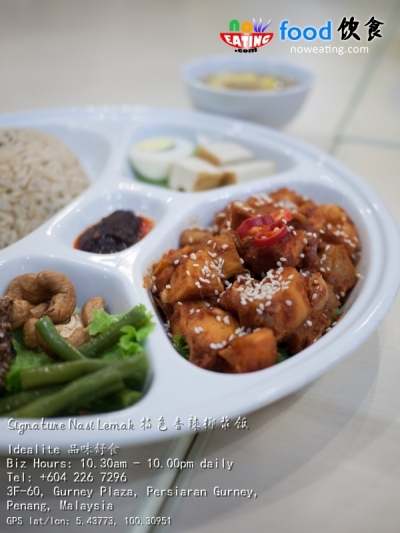 We were introduced with their Signature Nasi Lemak (RM15.70) – the Nasi Lemak without lemak. The rice is normal brown rice and the main ingredients here are sweet potato and potato in spicy curry. Personally, I still prefer the original coconut milk version. Alternative, they can come out with a bowl of Japanese curry rice topped with sweet potato and potato. At least it is more similar to original non-veg version.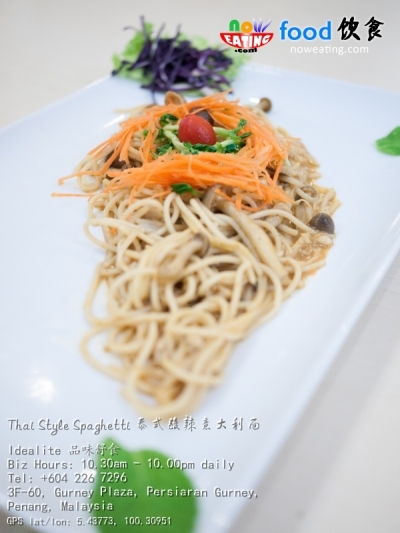 Thai Style Spaghetti 泰式酸辣意大利面 (rm16.70) is tossed with smooth and creamy Thai sauce cooked with oat milk. It is another favourite dish. It looks plain but is coated with tasty homemade Tom Yam-alike sauce.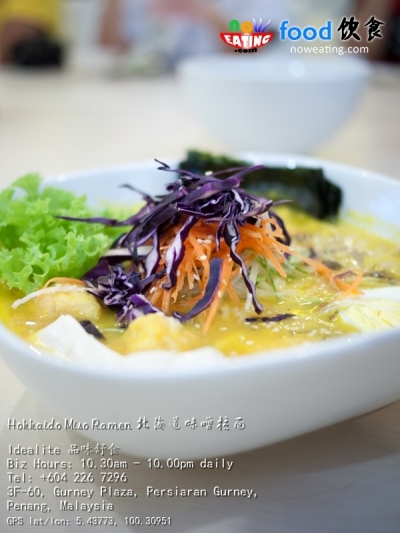 Prefer soup version? Try their Hokkaido Miso Ramen 北海道味噌拉面 (RM15.70). The rich and sweet miso soup comes with various vegetables.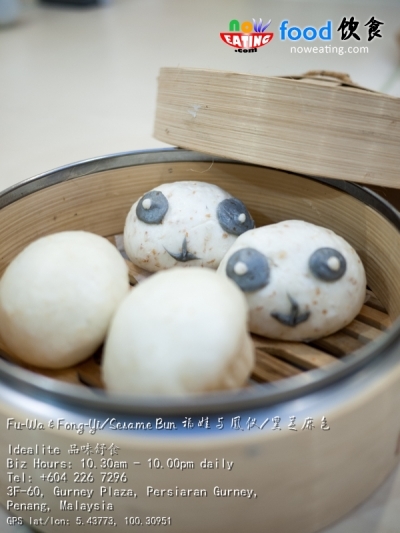 In conjunction with the arrival of two panda from China to Malaysia, Idealite presents you lotus buns called Fu-Wa & Fong-Yi 福娃与凤仪 (RM6.70 for two pieces).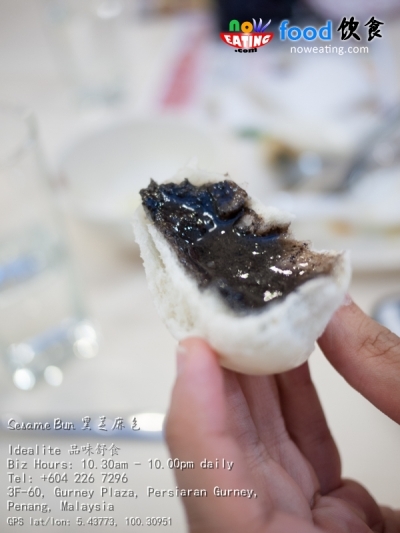 The two "face-less" buns on the left? Those are Sesame Bun 黑芝麻包 (RM5.70) with buttery taste. I like this one as it is like Hong Kong's custard bun, with the hot filling flow out like lava the moment you bite a hole on it.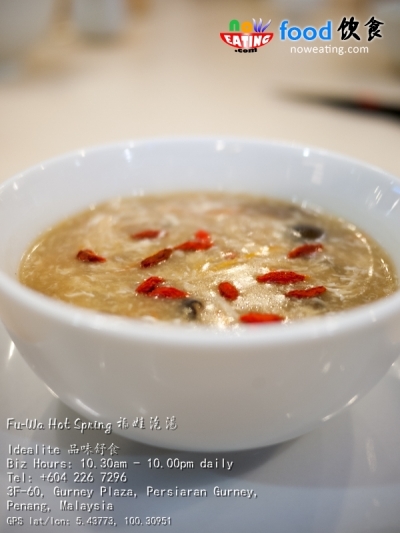 Also available as a new item is Fu-Wa Hot Spring 福娃泡汤 (RM8.70) – oriental fresh mushroom soup which tastes like Shark Fin soup.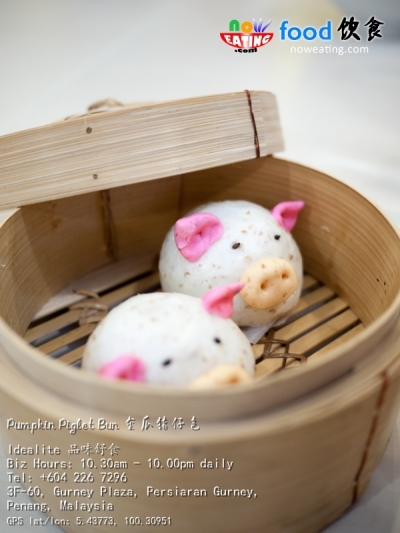 Last but not least, a pacifier for kids – Pumpkin Piglet Bun 金瓜猪仔包 (RM6.70). The skin is made with whole-meal (and thus many pampers on the face). 
Some items I already covered in my previous post so I will not repeat myself here. As a whole, my top three items for that evening were: 1) Provence Tempura Mushroom, 2) Bak Kut Teh, 3) Sesame Bun.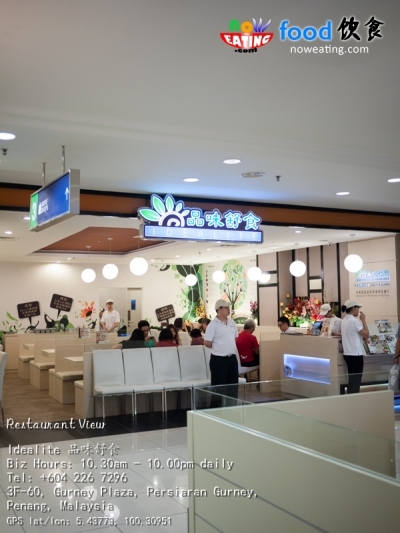 Idealite is still one of the best heathy food restaurants in Penang. Some may find that their price is a little bit high but I guess it is much depended on personal affordability. As a full time blogger with near zero income, this can be my "once in a blue moon" restaurant but it could be my daily canteen if I am driving Lexus.
| | |
| --- | --- |
| Place Name: | Idealite |
| Cuisine: | Vegetarian |
| Address: | 3F-60, Gurney Plaza, Persiaran Gurney, Penang, Malaysia |
| Tel: | +604 226 7269 |
| Website: | www.idealite.com.my |
| Working Hour: | 10.30am - 10.00pm |
| Tax: | 10% Service Tax |
| Last Visit: | 20140427 |