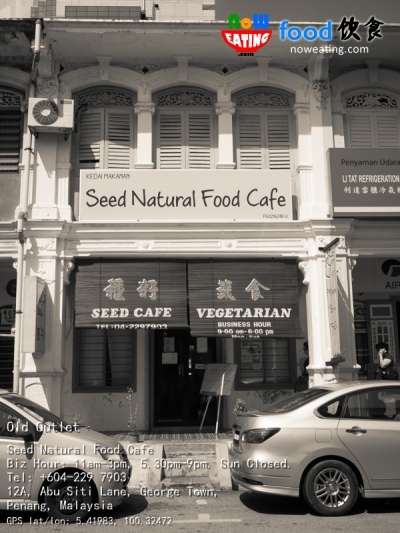 Seed Natural Food Cafe is one of a healthy food cafes in Penang island and is previously located at Nagore Road, Penang.  Unfortunately, its previous working hour was only until 6pm and closed on Sunday. As a normal shift worker, we were unable to visit it. Fortunately, its new outlet at Abu Siti Lane brought us some good news.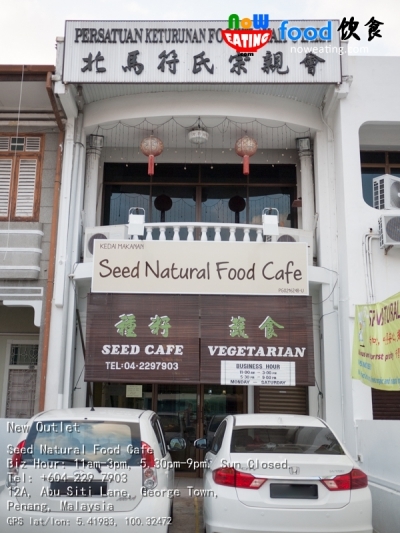 Seed Natural Food Cafe moved to Abu Siti Lane – a one-way lane next to Macalister Road since 1-Dec-2014. The new working hour is from 11am-3pm, 5.30pm-9pm daily and is closed on Sunday. Having said that, we are able to pay it a visit after working.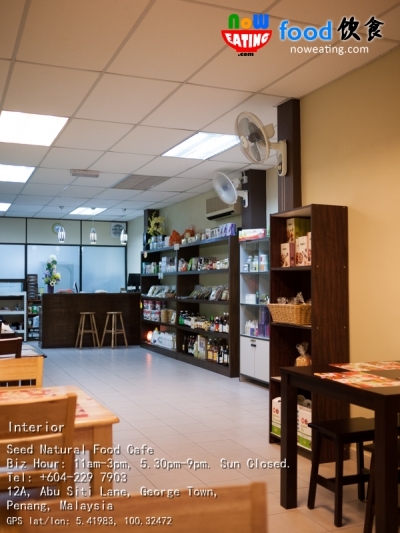 The new outlet is operated by the same friendly crews. Some customers already turned into friends over time. Compared to old outlet, the new outlet is more spacious with two private parking spaces. Seed Natural Food Cafe promises the following:
As organic as possible
No white sugar
No white salt
No MSG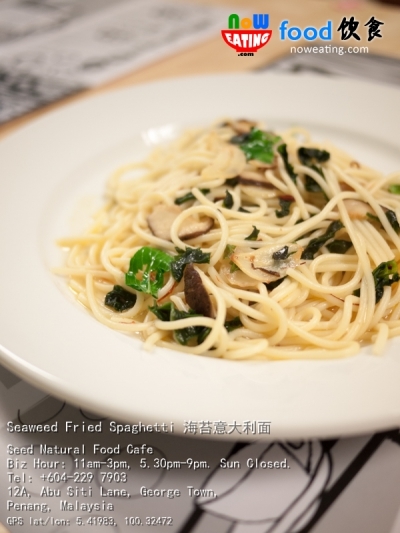 Seed is not the only healthy cafe in town. Coya, JenxDan, The Leaf, Idealite and Lovecipe are just few examples. Each of them has their own signature dishes. For Seed, the owner strongly recommend Seaweed Fried Spaghetti (RM8.90) which was stirred fried with seaweed, garlic and white wine. It tasted good, fragrant with added basil leaves, and not oily. Note that some items contain garlic which is not suitable if you are Buddhist vegetarian. You can always ask the staff to exclude the garlic if needed.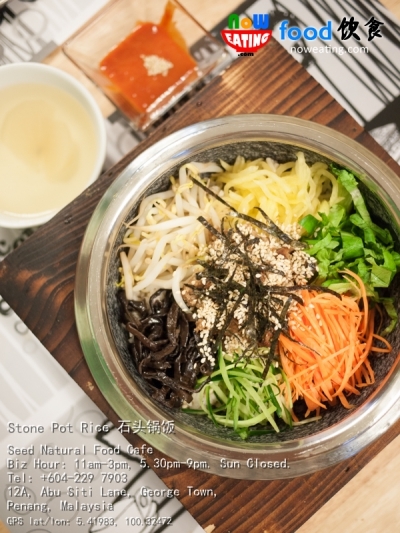 Another signature dish in its new outlet is Stone Pot Rice (RM13.90) or also known as Bibimbap in Korea. The original version back in Korea usually consists of raw or fried egg, vegetables and sliced meat. This vegetarian version tastes good as well with eight vegetables in it. As the name applies, it uses stone bowl which is extremely hot even after the meal. Only touch the wooden tray provided.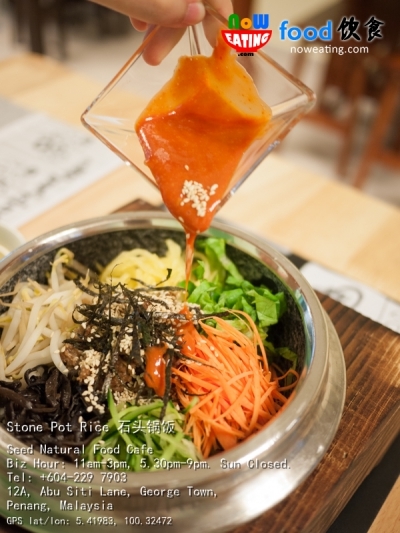 Before eating, put the homemade chili pepper sauce on top of the rice and stir thoroughly. Be sure to stir it occasionally while eating or the rice may stick itself on the bowl. If it does, just put a spoonful of soup provided on the harden rice.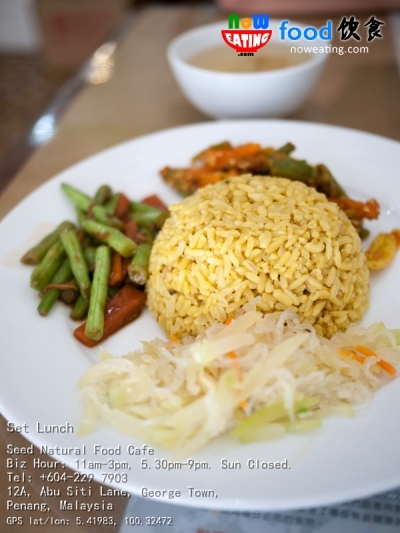 Set Lunch are also available at the price of RM15.90 comes with appetizer, salad, main course, drink, and dessert. The main course consists of 3 dishes 1 soup. It can be either noodle of the day or embryo rice 芽米饭.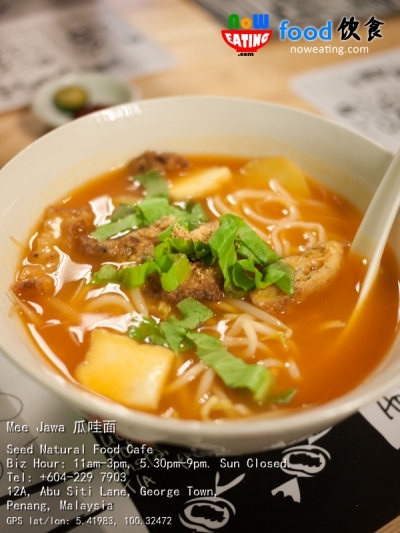 Each day, they do have special dishes display on a whiteboard. During our recent visit, Mee Jawa (RM7.90) was available. Using ramen and rice noodle, the thick gravy was made of pumpkin and sweet potato. Definitely a healthier choice. However, we preferred it to have some crackers on it, just like the original Mee Jawa.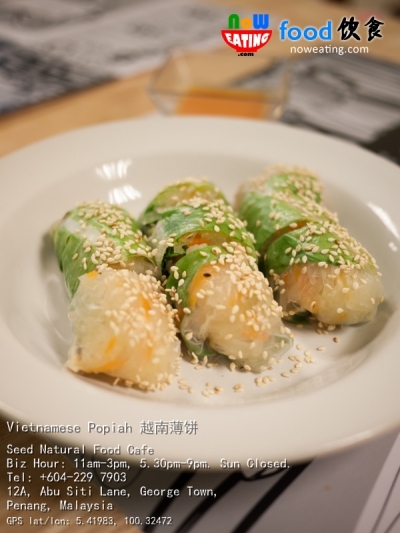 Vietnamese Popiah (RM6.90) – comes with homemade dipping sauce. Note that it is not Vietnamese Roll with stuffed prawn. It is basically a Popiah with added basil leaves but is wrapped in transparent rice paper similar to Vietnamese Roll.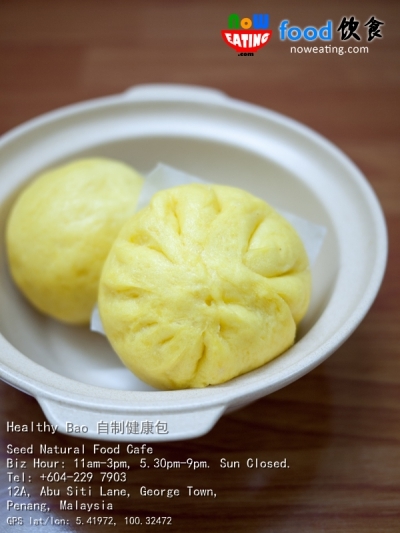 In the evening, homemade Healthy Bao (Buns) are also available.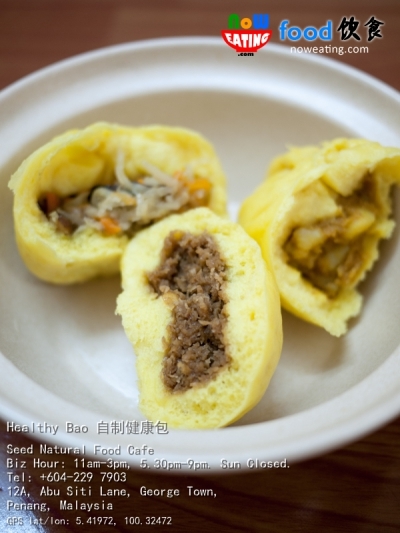 During our visit, there were three flavors available – coconut, curry potato, and vegetable (Chai Bao). Each bun is priced at RM2.20. We brought each of them home as our breakfast for the next morning.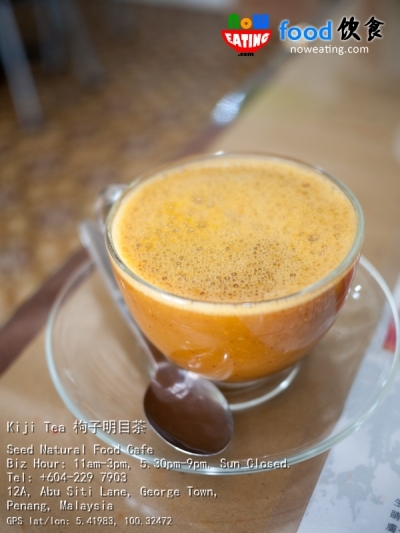 Looking for something value for money? Try their healthy drink. The first one being Kiji Tea. Kiji (Goji/Wolfberry) is traditionally known as the food for visual acuity. Other ingredients included Longan, Red Date and Raisin. All of them are blended into a single cup without any sugar. A cup of it will provide you enough iron for a day.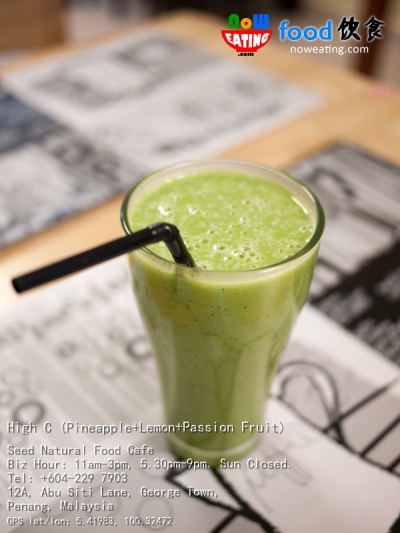 We also ordered High C (RM6.90) – a glass of rich fruit juice made of pineapple, lemon, and passion fruit. When we said "rich", it is really rich without any trace of dilution.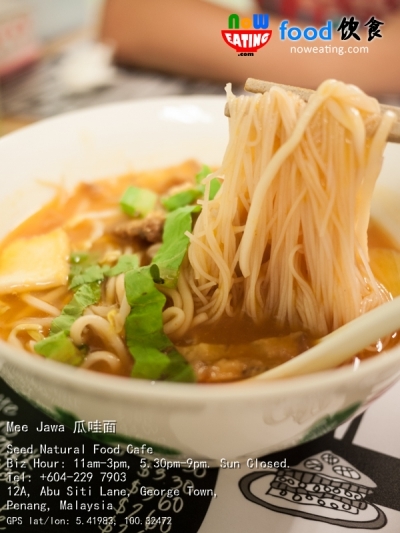 As a whole, Seed Natural Food Cafe definitely has its specialties especially on its spaghetti, stone pot rice and fruit juice. Pricing-wise, it may not be your daily "canteen" for lunch or dinner but we believe that most healthy cafes out there also have similar pricing. Eventually, it is still much depended on the service, which for Seed case, is a positive one for us.
| | |
| --- | --- |
| Place Name: | Seed Natural Food Cafe |
| Cuisine: | Vegetarian |
| Address: | 12A, Abu Siti Lane, George Town, 10400, Penang, Malaysia |
| Tel: | 604-2297903 |
| Email: | [email protected] |
| Working Hour: | Biz Hour: 11am-3pm, 5.30pm-9pm. Sun Closed |
| Last Visit: | 20150121 |