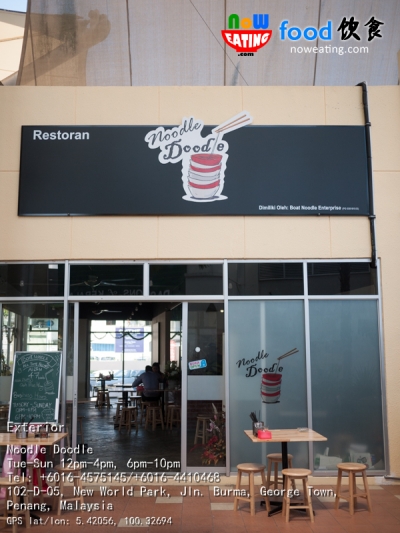 Previously, we reviewed Thai Hao Chi Boat Noodle at Summerton, Bayan Lepas, Penang. Today, we bring you to another boat noodle restaurant, namely Noodle Doodle at New World Park, Burma Road, Penang.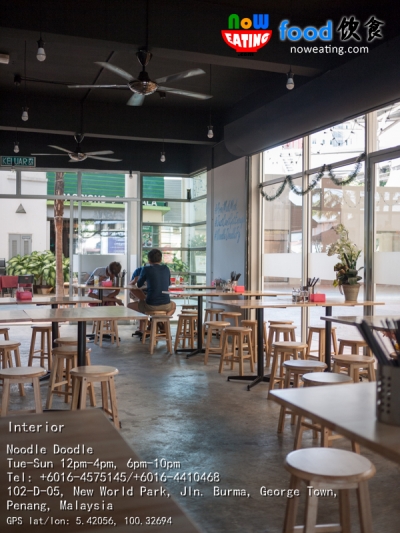 We visited Noodle Doodle during one weekend's afternoon. Not many customers when we arrived and we preferred this way so that we could slowly enjoy our food without people waiting for our table. The dining environment was quite cozy despite big hot sun out there.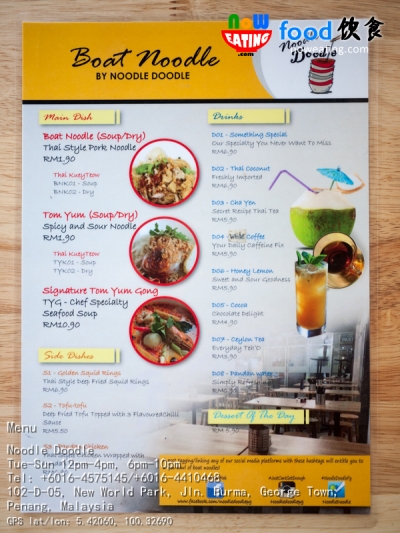 Similar to Summerton's, it has a simple menu and each bowl of boat noodle is priced at RM1.90. Side dishes such as Golden Squid Ring, Tofu-Tofu and Pandan Chicken are also available.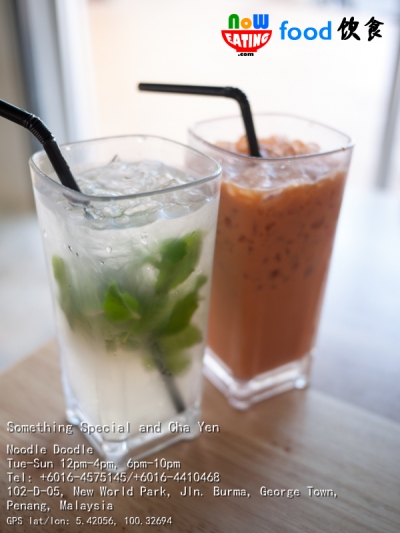 Instead of serving bottled or canned drinks, Noodle Doodle has its own signature drinks such as Something Special (RM6.90) and Cha Yen (RM5.90). Something Special is a mint soda drink whereas Cha Yen is Thai version of Teh Tarik.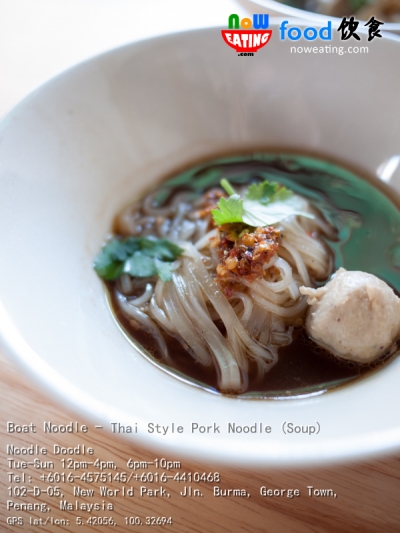 Perhaps the most obvious different compared to Summerton's is that Noodle Doodle has two different type of seasoning for its boat noodle – original Thai style pork and Tom Yam.  Thai style pork noodle comes with herb-based soup which tasted like Bak Kut Teh, with an exception that Noodle Doodle one is mild compared to Summerton's one.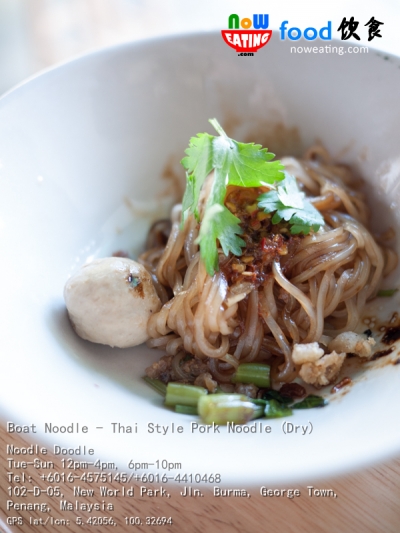 Noodle Doodle only has one version of noodle – Thai Kuey Teow. It is so fine that it looks like Beehoon (rice noodle) more than Kuey Teow. It was chewy and slippery in which we had hard time cutting it.  Thai style pork noodle is topped with coriander, friend garlic, minced pork and a meat ball.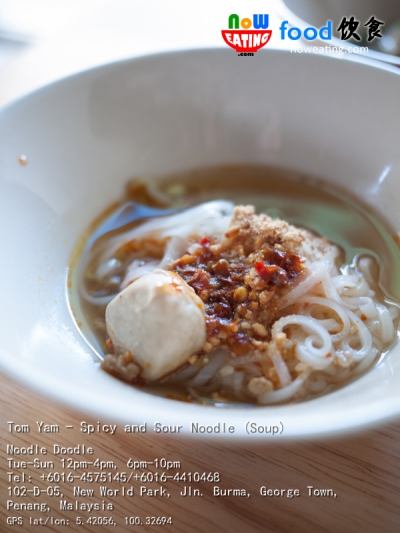 As for the Tom Yam version, it is topped with peanut, chili paste and a meat ball. The Tom Yam soup, however, was a bit too plain to our liking. It was more like a plain spicy and sour soup and is lacking of the essence of herbs such as lemon grass, ginger torch, and galanga 南姜 commonly found in Tom Yam soup.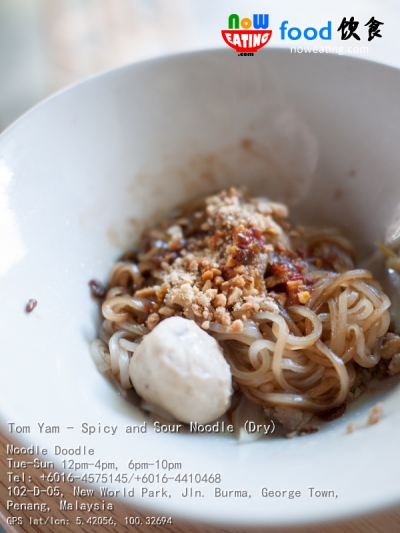 The same applies to dry version.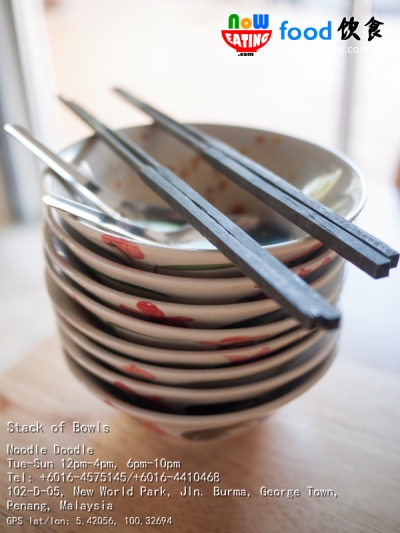 Nevertheless, both of us finished eight bowls that afternoon. Overall, we recommend their Thai style pork noodle.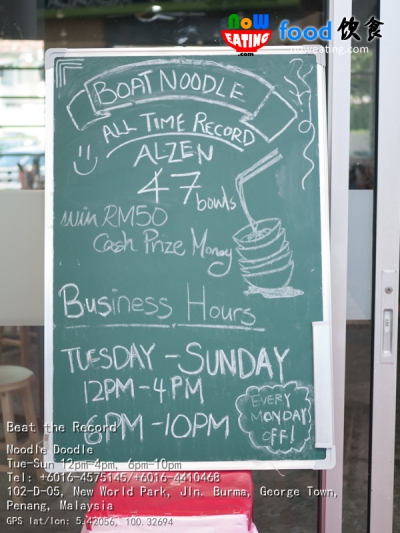 Best of all, if you are big eater, feel free to take up the challenge by defeating the all-time record (47 bowls during our visit) and win RM50 cash prize money. Do you still have to pay for the boat noodle if you win? That's a good question and we leave it to you to ask the owner. There is definitely no way for us to finish 48 bowls per person.
| | |
| --- | --- |
| Place Name: | Noodle Doodle |
| Cuisine: | Thai |
| Address: | 102-D-05, New World Park, Jalan Burma, George Town, Penang, Malaysia |
| Tel: | +6016-457 5145/+6016-441 0468 |
| Working Hour: | Tue-Sun 12pm-4pm, 6pm-10pm |
| Last Visit: | 20150208 |