Update 8-Jun-2015: The restaurant is closed.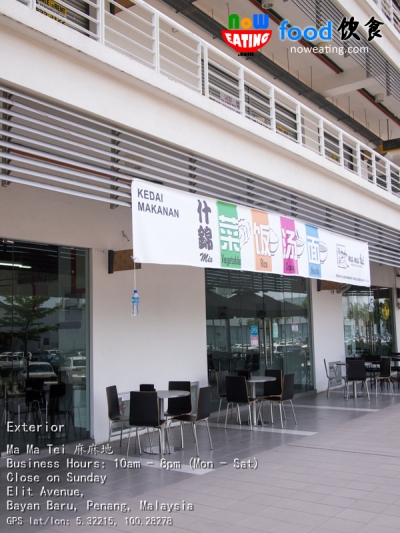 Ma Ma Tei 麻麻地 in Cantonese means average. Is the food in Ma Ma Tei restaurant at Elit Avenue, Bayan Baru, Penang really tastes like it sounds? Let's find out.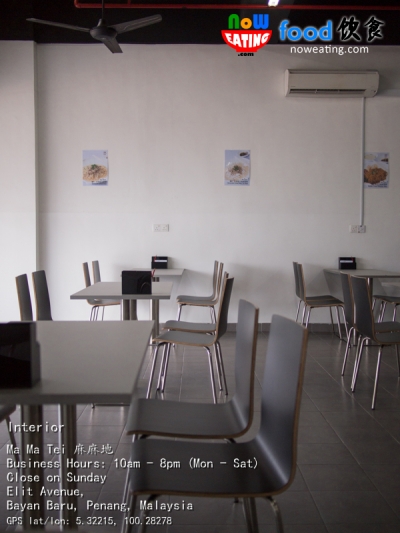 If not wrong, Ma Ma Tei is there for quite some time. From our observation,  it was closed down once before re-opening again with a banner hanging in front of the building instead of a permanent signboard. We are not sure about the story behind but according to its official website, it looks like Ma Ma Tei is another fast-food investment program with a plan to open 150 outlets in five years (how they come out with this figure is beyond our knowledge). We were a bit surprised that Ma Ma Tei actually occupies two shop lots and is only selling economic rice and noodles. The interior is like cafeteria in a college/university with spacious dining area and a bit of "echo" when chatting. For the economic rice, instead of self-service just like other coffee shops, a waiter/waitress is standing by there to serve you the food and all you need to do is to point at items you like (just like some Nasi Kandar stalls).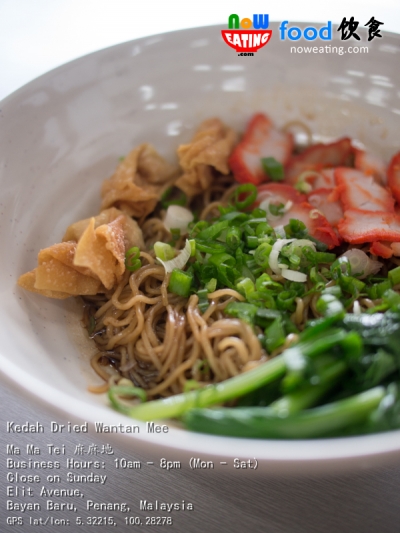 Other than economic rice, Ma Ma Tei also serves noodles and is prepared on the spot. During our first visit, we ordered Kedah Dried Wan Tan Mee (RM5.00). Well, it really tasted a bit like the one we have back in Sungai Petani. It was a bit oily, however.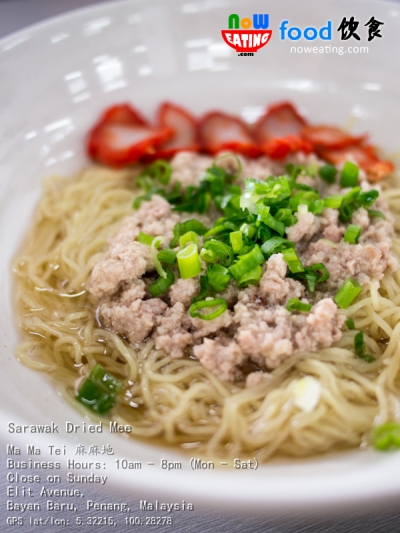 The same went to Sarawak Dried Mee (RM5.00). We liked the broth, the egg noodle and the mince meat on top. Too bad it was still too oily for our liking.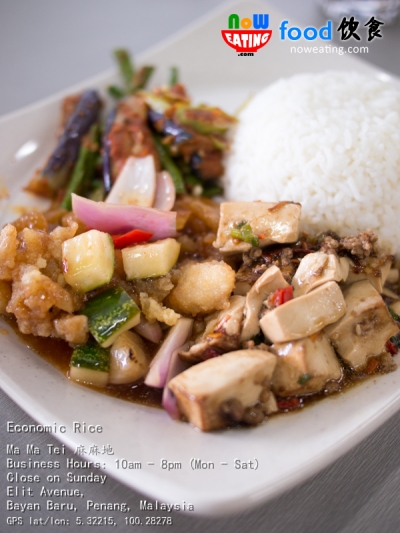 Feeling still a bit hungry, both of us actually ordered an economic rice consisting of Mapo Doufu, Sweet and Sour Chicken, and Sambal Egg Plant. Priced at RM4.50, we found it pretty reasonable and was comparable to some old timers in Relau. Sadly, it was still a bit oily. We hope US won't notice this shop.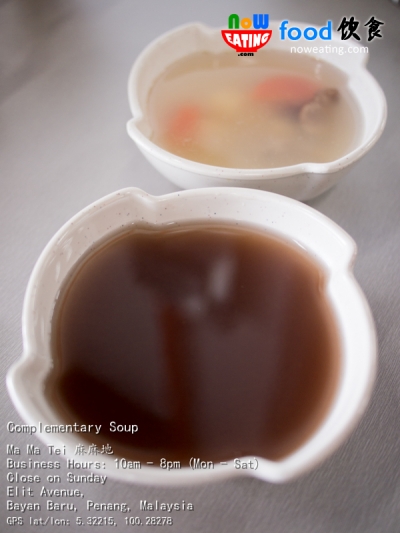 One good thing about this restaurant is that not only it provides free soup, but also free dessert. During our visit, Red Soup Soup was available. Even though the dessert was a bit diluted, you couldn't complain much as it was complementary and hey, it is Ma Ma Tei! As a whole, Ma Ma Tei is the answer for workers nearby looking for affordable lunch/dinner.
| | |
| --- | --- |
| Place Name: | Ma Ma Tei |
| Cuisine: | Chinese |
| Address: | Elit Avenue, Bayan Baru, Penang, Malaysia |
| Working Hour: | 10am - 8pm (Mon - Sat). Close on Sunday |
| Last Visit: | 20150516 |