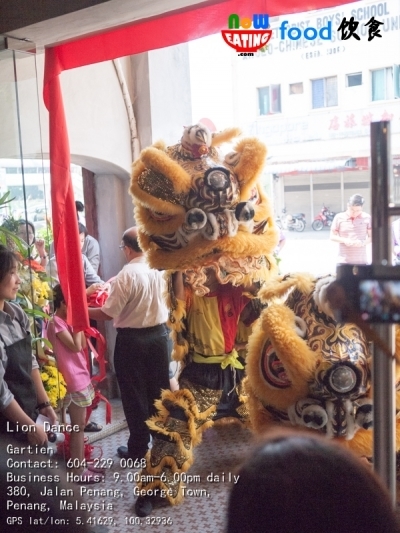 Gartien – the famous pineapple cake maker in Penang, has recently moved its headquarter from Macalister Lane to Penang Road. We were fortunate to be invited for its grand opening on 20-Jul-2014 and brought you some good news for this coming Mid-Autumn festive season.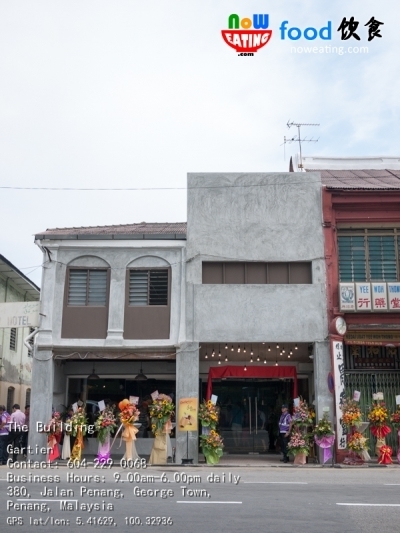 The new HQ is located next to Kek Seng Coffee Shop on the way to Loke Thye Kee or "Octopus Bridge" . Parking-wise, it is a bit difficult as the main road is basically a non-parking area. Our experience was that we parked our car back at Macalister Lane (turn left under Octopus Bridge, 2nd junction to the left), and walk to Gartien via a small alley between Kek Seng and Gartien. Look for signature cement wall building.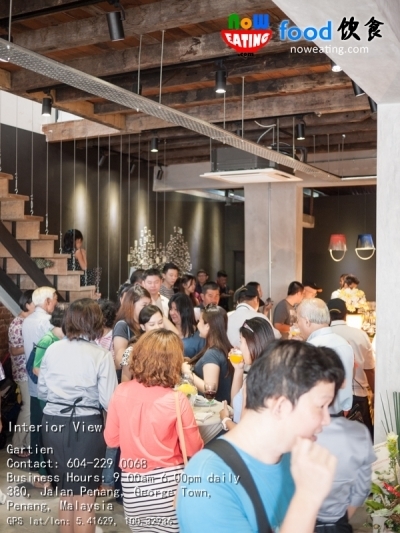 The new two-building Gartien HQ not only acts as the production floor and sales center, but also a cafe (opening soon). This means that customers eventually can enjoy pineapple cake along with other food and beverage on the spot instead of just making takeaway orders.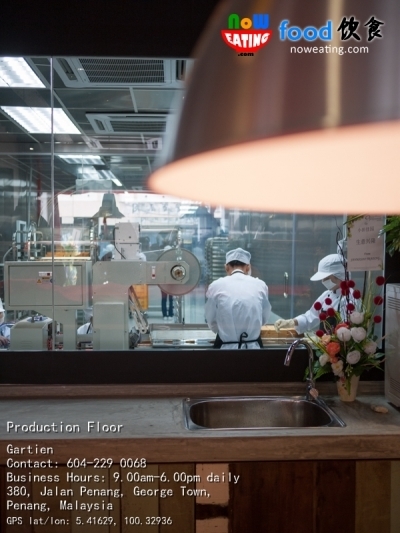 Gartien gets the freshest supply of pineapples from nearby plantations each week. The pineapples are painstakingly hand-cut into smaller pieces – a very time-consuming process but necessary to retain its distinctive texture and taste. They are then grently cooked for 12 hours until they turn a luxurious golden brown. Next, shortbread pastry made form pure butter wrap over generous portions of the pineapple filling and baked to perfection.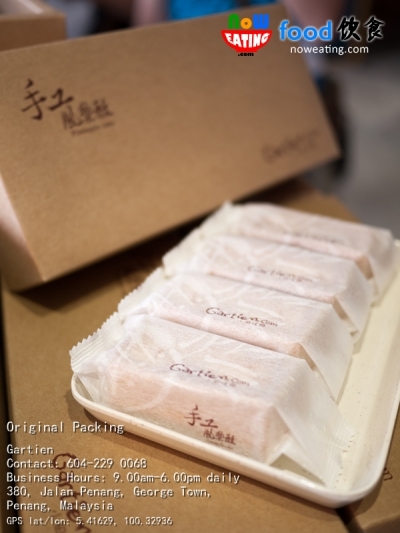 The result? An aromatic, crumbly buttery shortbread on the outside and the satisfying taste of real pineapple inside. No preservatives. No artificial flavoring.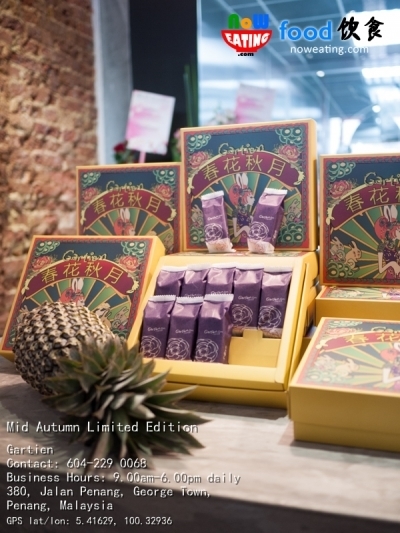 From now onward (while stock last), Gartien has come out with Mid Autumn limited edition (actual Mid-Autumn Day is on 8-Sep-2014). Each box contains 10 pieces of pineapple cake and is priced at RM45. For delivery, RM10 delivery charge applies for peninsular Malaysia and RM40 for East Malaysia. It is strongly recommended to call them first (Tel: 604-229 0068) to avoid any disappointment. Best of all, early birds will enjoy the following benefits:
Before 4-August-2014, buy 5 boxes and get 1 box free.
After 4-August-2014 (subject to availability), buy 10 boxes and get 1 box free.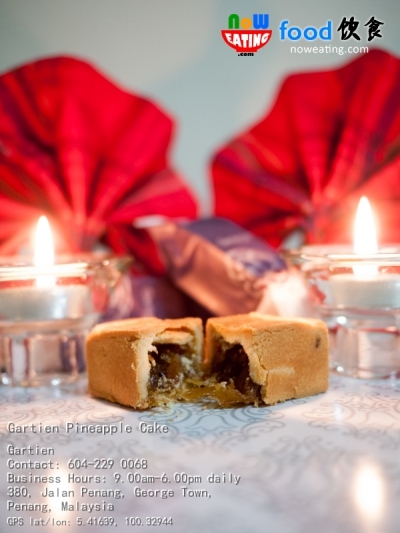 Based on our experience, the promotion and special edition are hardly came by (usually only happened during Mid-Autumn Festival or Chinese New Year) so take this opportunity to grab few boxes either to friends, family, or yourself.
Official website: http://www.gartien.com