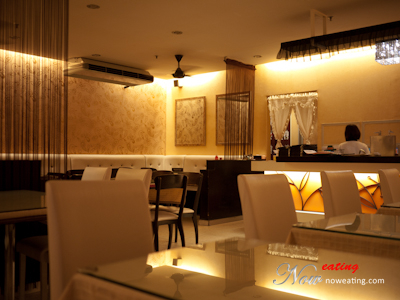 It had been 3 years since I first blogged about this place. It still remains as one of my favorite places to dine in due to its cozy and relaxing environment. It was one evening in which I was craving for Taiwanese food (despite of some negative news) after hiking at Youth Park, and I stopped by here again for… mini steamboat.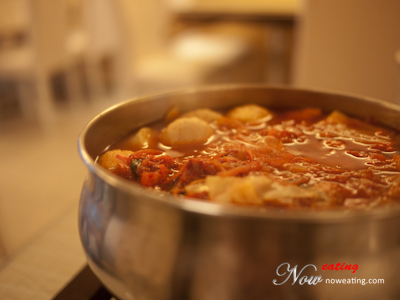 Priced at RM24.90, the mini steamboat is available as one of the set meals on the menu. It is suitable for 1-2 persons. There are many base soup to choose for: clear, spicy (麻辣), kimchi (泡菜), XO, Beef…. these are few I can remember of. I selected Kimchi that evening. The soup was pre-mixed with sliced cabbages, turnips, a variety of seafood/meat balls, and of course, the kimchi paste.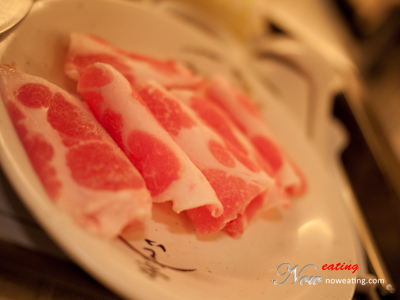 The set meal also came with shabu-shabu slices. You can choose among beef, pork, or chicken. I selected pork slices.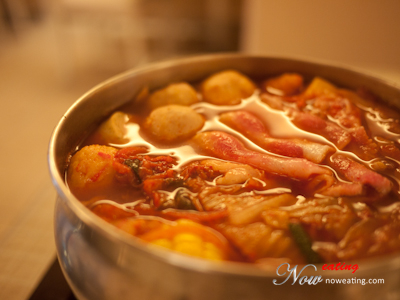 One thing about this mini steamboat is kept boiled by chafing fuel, which is commonly used by steamed fish and will be depleted in short time. To avoid disappointment, I threw in all six slices into the steamboat at once.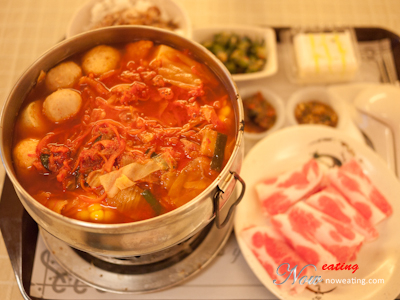 This mini steamboat could be quite full for one person. I saw some tables ordered the same thing that day but was enjoyed by whole family (e.g. 2-3 persons). You can always add additional rice.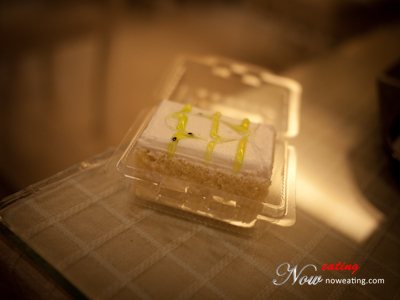 The set meal always came with a random dessert.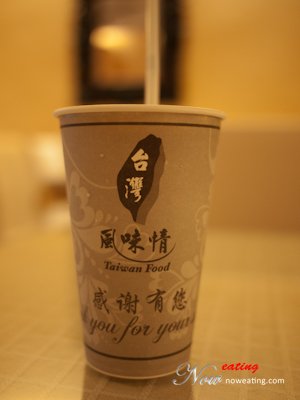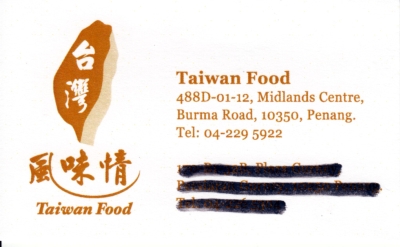 As a whole, an item worth trying even though you can have steamboat buffet out there at lower price. This is more toward quality and environment. The food and service is quite consistent after so many years. Not sure about its Gurney Plaza's branch but it was removed from its name card. Expensive rental, perhaps?
| | |
| --- | --- |
| Place Name: | Taiwan Food 台湾风味请 |
| Cuisine: | Chinese |
| Address: | 488D-01-12, Midlands Centre, Burma Road, 10350, Penang, Malaysia |
| Tel: | 6042295922 |
| Tax: | Service Tax 5% |
| Last Visit: | 31-Jul-2011 |